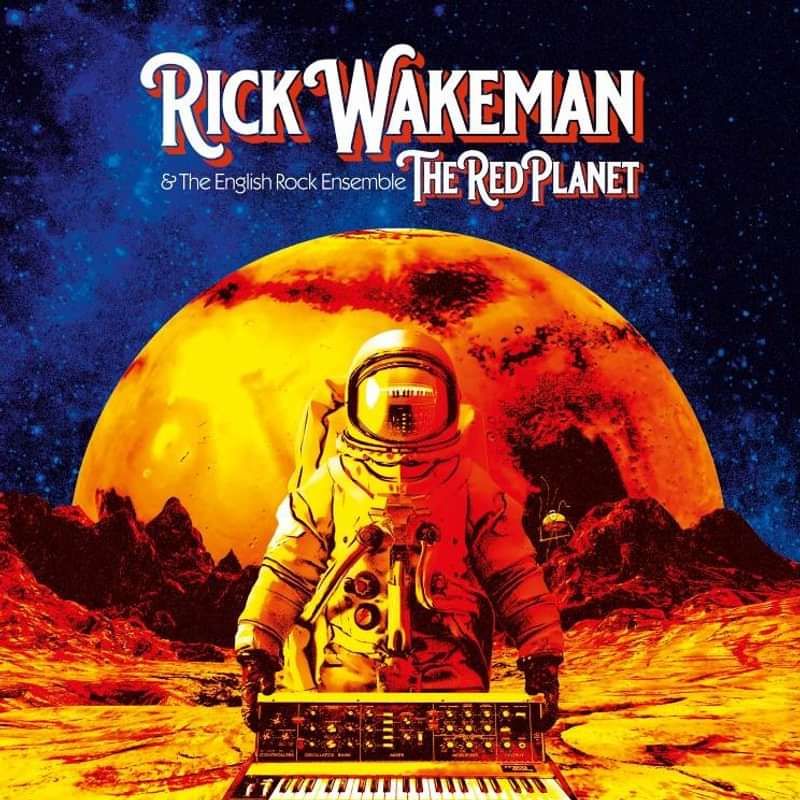 The Red Planet CD
Rick Wakeman, best known as keyboard player in progressive rock band Yes (across five tenures between 1971 and 2004), releases new solo album The Red Planet - a serious return to "Wakeman Prog". Harking back to Wakeman's critically acclaimed 1973 debut 'The Six Wives of Henry VIII', 'The Red Planet' features 8 newly composed pieces based around a central subject matter.
Rick's blown the dust off his favourite analogue keyboards and along with his latest keys has used the same formula he devised when making his debut album and the equally legendary Criminal Record. Upon being asked about the expectations of his Prog fans, that they are hoping he will have shoved the "Prog Fader" up to 11, he replied, "That could be a problem... as it's already at 14!!!"
Promo includes front cover and 12-page feature in Prog Magazine, Billboard and Vanity Fair features, BBC Radio 2 interviews and much more...
"This is far and away the best thing I've done for as far back as I can remember" - Rick Wakeman
CD Jewel Case Edition with 20-page booklet
DISC 1 1. Ascraeus Mons (05:53) 2. Tharsis Tholus (06:17) 3. Arsia Mons (06:10) 4. Olympus Mons (05:20) 5. The North Plain (06:53) 6. Pavonis Mons (07:14) 7. South Pole (07:35) 8. Valles Marineris (10:02)