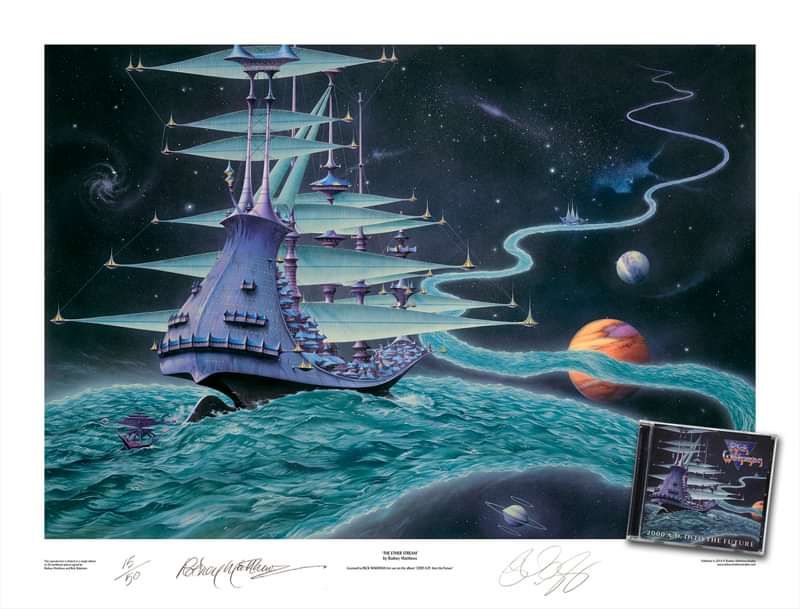 'The Ether Stream' 2000 AD Into The Future co-signed by Rick Wakeman and Rodney Matthews: Limited Edition Art Print
Giclée printed using pigmented inks upon archival paper - 315gsm, natural white and gently textured.
Inspected, signed and numbered by Rodney Matthews.
Co-signed by Rick Wakeman.
In 1991 Rick invited Rodney to one of his shows in North Wales. He asked that he come armed with potential images for his upcoming release '2000 A.D. Into the Future'. Meeting in the interval for a viewing, from the moment he saw it, Rick knew this image was the one!
Originally commissioned in 1986 as a poster design by Wizard & Genius, Zurich, Switzerland, the image depicts a ship of exodus. Snaking through the cosmos upon a ribbon of water, an entire civilisation has left behind their dying planet and set sail on a fantastic voyage of new beginnings.