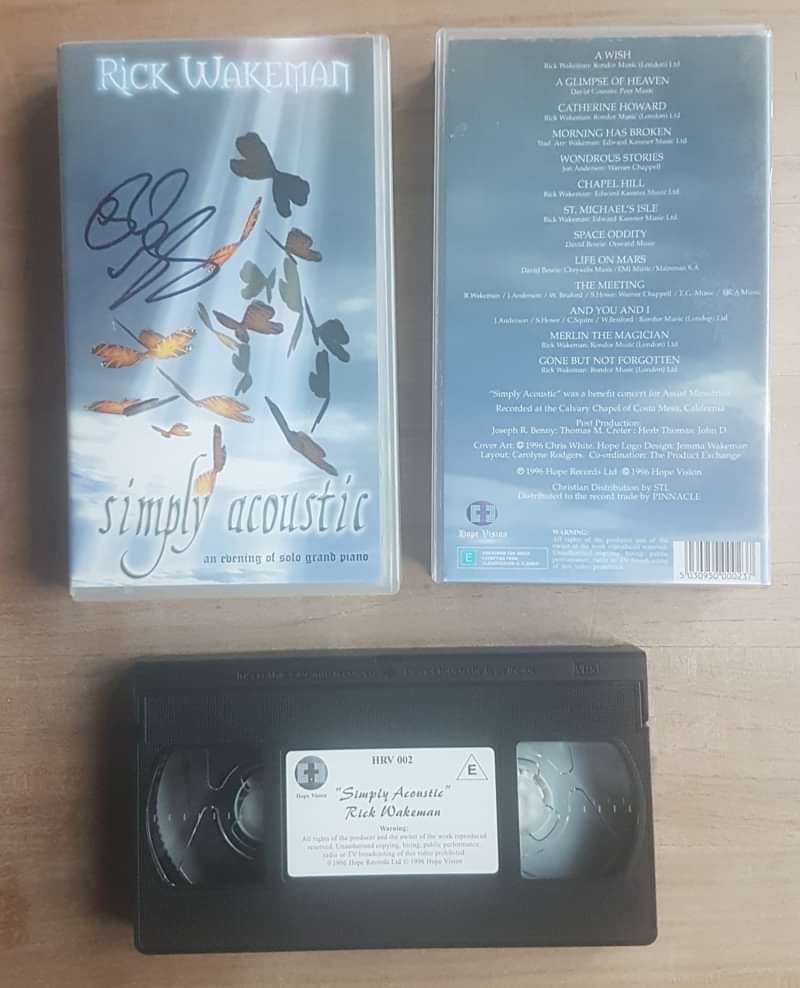 Simply Acoustic - an evening of solo grand piano - signed VHS
Retro fans will love this, we just found ? Some VHS tapes.. crazy huh ?
RICK WAKEMAN Simply Acoustic is a 1996 UK 13-track PAL video featuring an evening of solo grand piano recorded at the Calvary Chapel of Costa Mesa in California. Includes Wonderous Stories, Catherine Howard and Morning Has Broken plus Space Oddity and Life On Mars [on which he played keyboards for David Bowie]. It also features amusing stories that Rick tells between pieces. Running time 60 minutes, picture sleeve. Hand-signed by Rick.
Track listing:
1 A Wish
2 A Glimpse Of Heaven
3 Catherine Howard
4 Morning Has Broken
5 Wonderous Stories
6 Chapel Hill
7 St. Michael's Isle
8 Space Oddity
9 Life On Mars
10 The Meeting
11 And You And I
12 Merlin The Magician
13 Gone But Not Forgotten