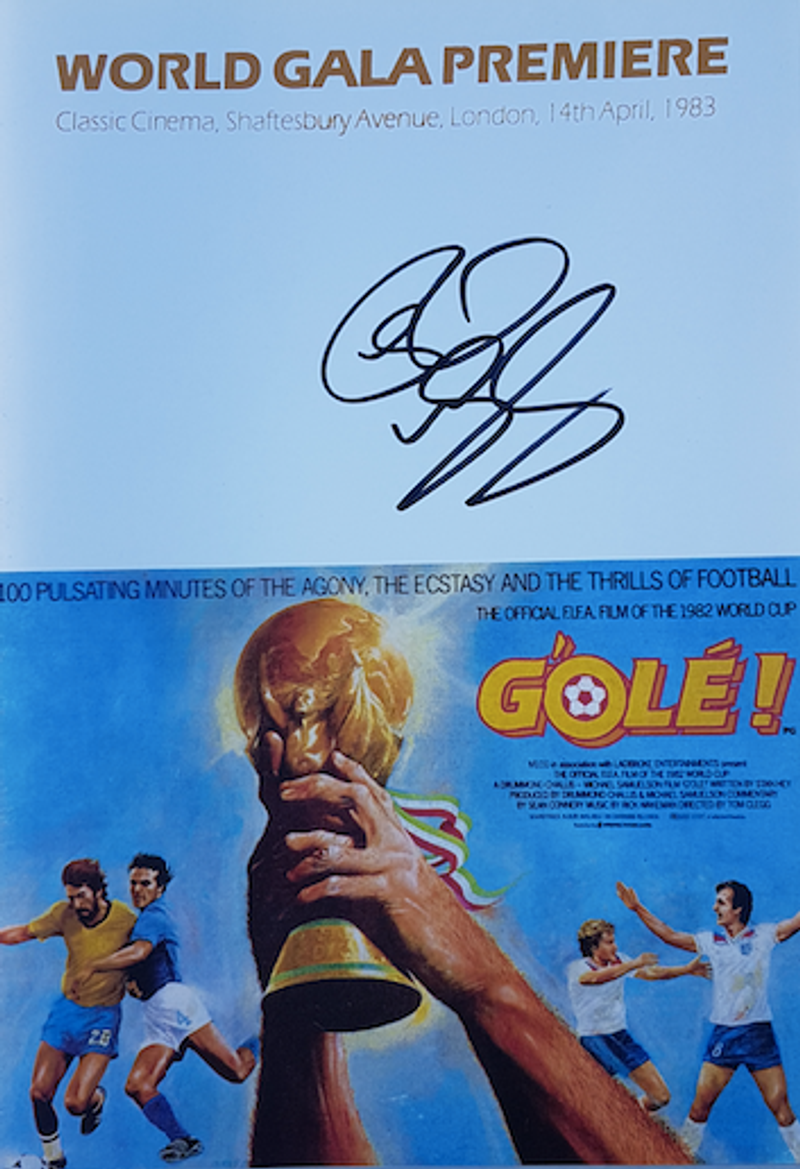 Signed G'olé! Programme from 1983 Film Premiere (reproduction)
Signed by Rick, reproduction A4 x 20 page World Gala Premiere Programme From 1984 event at the Classic Cinema, Shaftsbury Avenue, London.
G'olé! is the official documentary film of the 1982 FIFA World Cup held in Spain.The film is narrated by Sean Connery and the score was written by Rick Wakeman, which is presented here on this CD. The Documentary tells the story of the 1982 FIFA World Cup which was won by Italy who beat West Germany in the final. It also highlights New Zealand - who played the most games in order to qualify - and Cameroon, a rising African force.