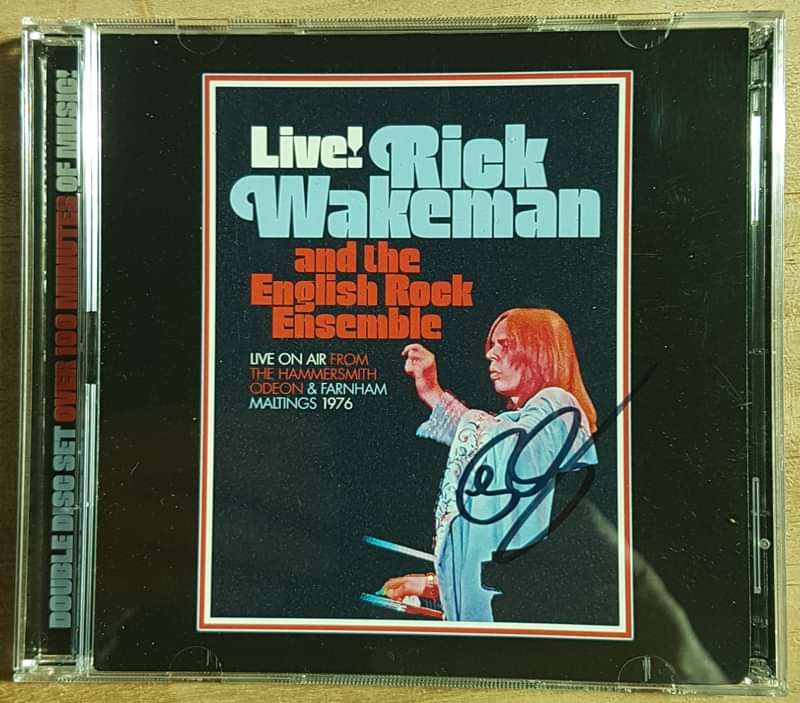 Rick Wakeman and The English Rock Ensemble Signed Live On Air 2CD
This record does exactly what it says on the tin, presenting this incomparable performer LIVE (on the air). The production on these recording is of a high standard - as perhaps one should expect from broadcasts from the time. The English Rock Ensamble play well, but what gives them real class live is the brass section. They add a real touch of distinction to the proceedings, and not just on the No Earthly Connection works for which they were a part of the original album.
Tracklist:
Disc 1
MUSIC REINCARNATE – PART III, THE SPACEMAN CATHERINE HOWARD SIR LANCELOT AND THE BLACK KNIGHT ARTHUR MUSIC REINCANATE – PART IV, THE REALISATION THE FOREST CATHERINE PARR THE PRISONER MERLIN THE MAGICIAN
Disc 2.
RECOLLECTION MUSIC REINCANATE – PART IV, THE REALISATION SIR LANCELOT AND THE BLACK KNIGHT MUSIC REINCARNATE – PART III, THE SPACEMAN CATHERINE PARR THE PRISONER MERLIN THE MAGICIAN