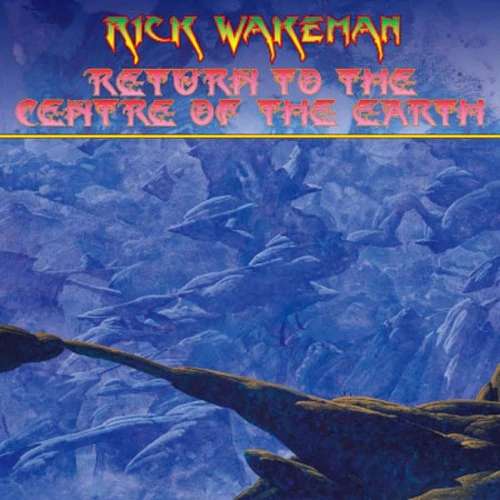 Return to the Centre of the Earth CD
Roger Dean artwork in Digipak packaging.
Return to the Centre of the Earth is a studio album by the English keyboardist Rick Wakeman, released on 15 March 1999 on EMI Classics. The album is a sequel to his 1974 concept album Journey to the Centre of the Earth, itself based on the same-titled science fiction novel by Jules Verne. Wakeman wrote a new story of three unnamed travellers who attempt to follow the original journey two hundred years later, including the music which features guest performances from Ozzy Osbourne, Bonnie Tyler, Tony Mitchell, Trevor Rabin, Justin Hayward, and Katrina Leskanich. The story is narrated by Patrick Stewart. The recording was delayed after Wakeman was hospitalised with a life-threatening case of double pneumonia and pleurisy, and needed time to recover.
Upon release, the album reached number 34 on the UK Albums Chart.
A Vision
The Return Overture
Mother Earth: The Shadow of June
Mother Earth: The Gallery
Mother Earth: The Avenue of Prismed Light
Mother Earth: The Earthquake
Buried Alive (Vocals Ozzy Osbourne)
The Enigma
Is Anybody There? (Vocals Bonnie Tyler)
The Ravine
The Dance of a Thousand Lights
The Shepherd
Mr Slow
Bridge of Time
Never Is a Long, Long Time (Vocals Trevor Rabin)
Tales from the Lidenbrook Sea: River of Hope
Tales from the Lidenbrook Sea: Hunter and Hunter
Tales from the Lidenbrook Sea: Fight for Life
The Kill
Timeless History
Still Water Runs Deep
Time Within Time: The Ebbing Tide
Time Within Time: The Electric Storm
Ride of Your Life (Vocals Katrina Leskanich)
Floating: Globes of Fire
Floating: Cascades of Fear
Floodflames
The Volcano: Tongues of Fire
The Volcano: The Blue Mountains
The End of the Return