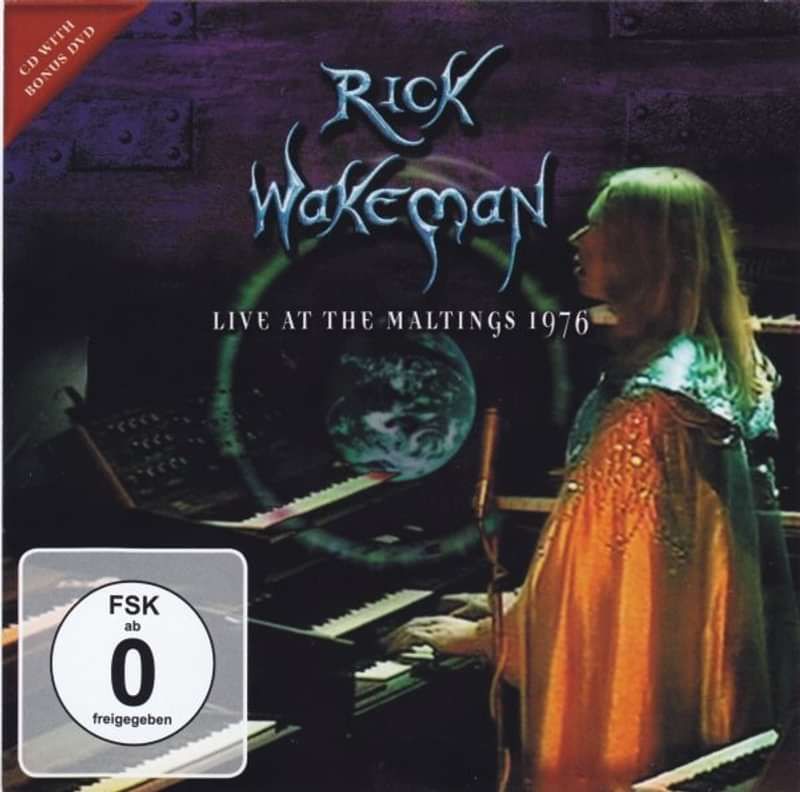 Live at the Maltings 1976 CD
This album was recorded at Farnham Maltings in 1976; a year when Rick was just about to take a break from his solo career and rejoin Yes for the triumphant album that was Going For The One. It was actually broadcast in the same evening that it was recorded, and The English Rock Ensemble featured a new guitarist John 'Dusty' Dunsterville.
Featuring CD plus bonus DVD - fantastic quality concert.
1 Journey Medley: Journey Overture/The Journey/The Hansbach 2 The Realisation 3 Lancelot and the Black Night 4 The Spaceman 5 Catherine Parr 6 The Prisoner 7 Merlin the Magician