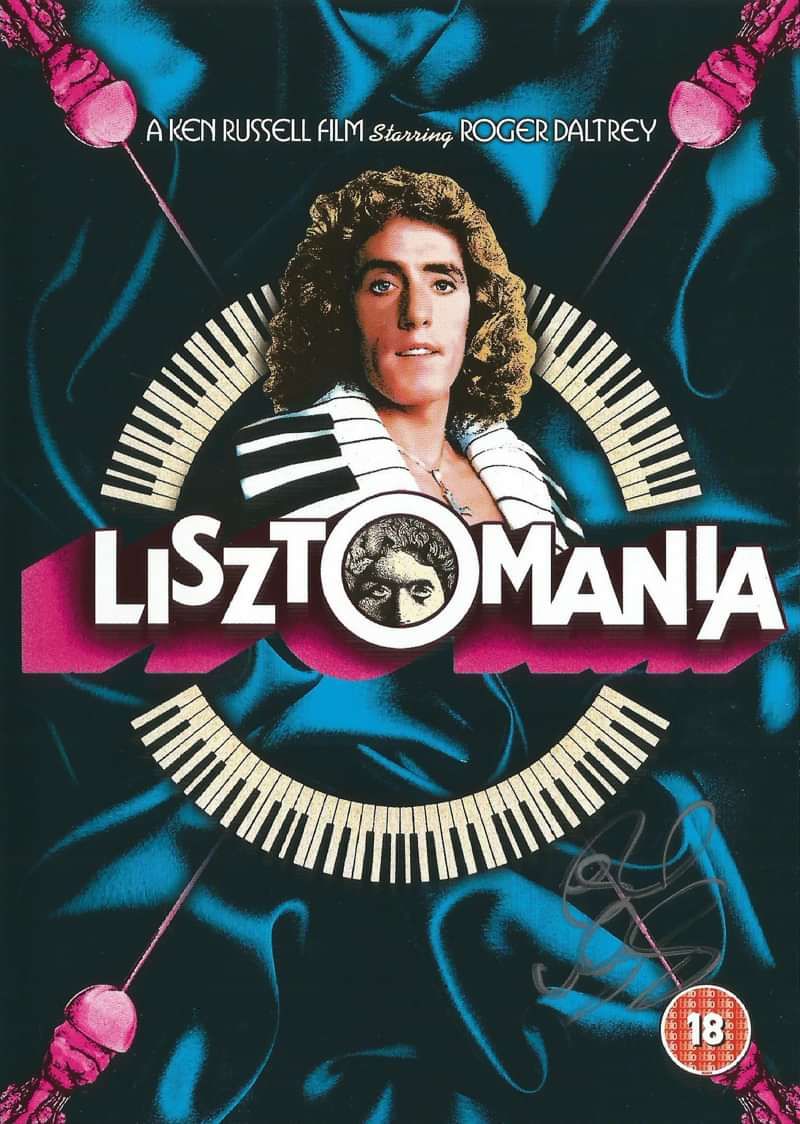 Lisztomania Signed DVD
Lisztomania is a massively eccentric 1975 film by Ken Russell about the nineteenth-century composer Franz Liszt. With music by Rick Wakeman, Daltrey and Russell wrote the lyrics for the soundtrack, and Daltrey provided vocals. Of the other rock celebrities appearing in the film, Ringo Starr, drummer of The Beatles, appears as the Pope. Depicting the flamboyant Liszt as the first classical pop star, Lisztomania features contemporary rock star Roger Daltrey (of The Who) as Franz Liszt.
The film was released the same year as Tommy, which also starred Daltrey and was directed by Russell. Rick Wakeman composed the Lisztomania soundtrack, which included synthesiser arrangements of works by Liszt and Wagner. Rick also appears in the film as the Nordic god of thunder, Thor.