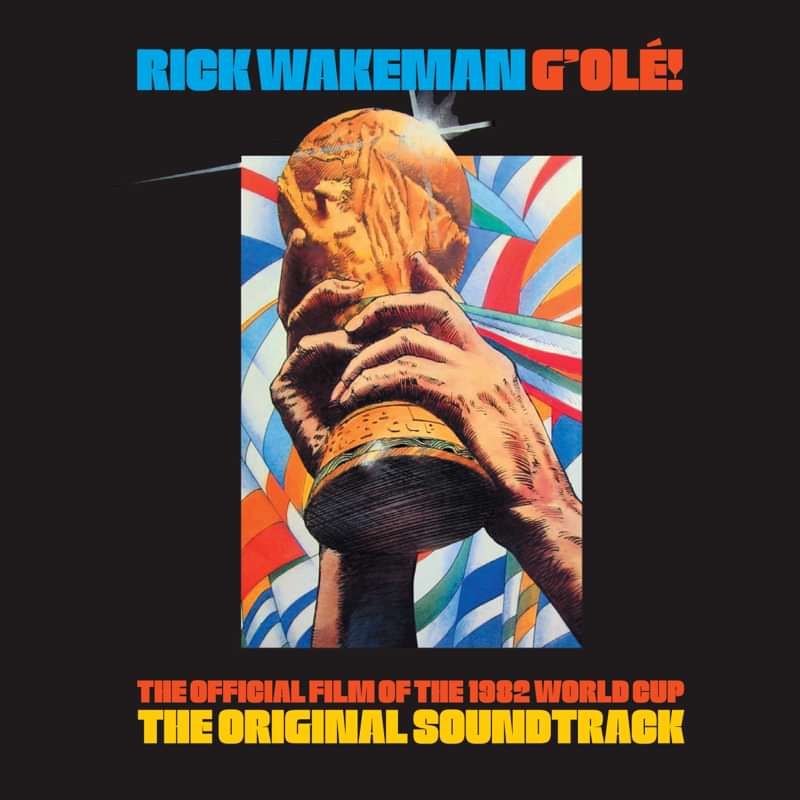 Gole! CD (2018 UK Re-issue)
G'olé! is the official documentary film of the 1982 FIFA World Cup held in Spain. The film is narrated by Sean Connery and the score was written by Rick, which is presented here on this CD. The documentary tells the story of the 1982 FIFA World Cup which was won by Italy who beat West Germany in the final.
Rick said about the release, "Another soundtrack album and not bad as soundtrack albums go. It's a shame DVD wasn't about at the time as it would have made a nice sporting DVD release. It was always a pleasure to work with Mike Samuelson the producer and Tony Maylam the director. It was recorded in the worst studio I have ever worked in in my life. (You'll have to check the cover to find out which one)"
Track listing.
International Flag
The Dove (Opening Ceremony)
Wayward Spirit
Latin Reel (Theme from G'olé)
Red Island
Spanish Holiday
No Possible
Shadows
Black Pearls
Frustration
Spanish Montage
G'olé