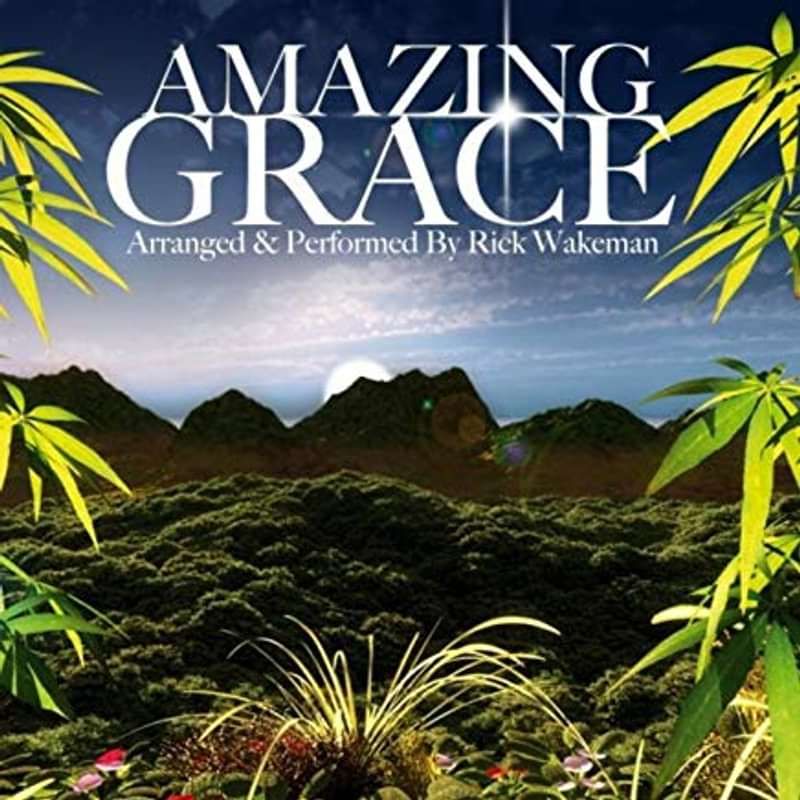 Amazing Grace CD/DVD
The CD features Rick's interpretations of such classic faith-based pieces such as "Amazing Grace," featuring his daughter Jemma on vocals, "All People That On Earth Do Dwell" and "Jerusalem" (ELP covered this national treasure on Brain Salad Surgery).
With the exception of the title track, the remaining 19 songs — including an alternate solo version of "Amazing Grace," which is truly amazing — mostly feature Rick playing piano unaccompanied, with the occasional embellishment. It's all pretty stuff, well played, even some quite startling like "There Is A Green Hill Far Away" and the absolutely stunning rendition of "Morning Has Broken."
The DVD is 14 songs, slightly shorter than the CD, and are basically Rick playing over a running montage of beautifully filmed nature settings.
Track listing
Amazing Grace - Rick Wakeman feat. Jemma Wakeman & The English Chamber Choir
Now Thank We All Our God
There Is A Green Hill Far Away
Morning Has Broken
Glad That I Live Am I
All Things Bright & Beautiful
Jesu, Lover Of My Soul
Nearer, My God, To Thee
Jerusalem
Come, O Come, Emmanuel
All People That On Earth Do Dwell
I Vow to Thee, My Country
When We Walk With The Lord (Trust & Obey)
Hills Of The North, Rejoice
When I Survey The Wondrous Cross
Abide With Me
Ode To Joy
The Day Thou Gavest
Amazing Grace (Alternate Version)
The DVD features Rick Wakeman recording live in the studio on acoustic piano, crafted with motion pictures, high-end graphics and emotive imagery to bring to life a collection of material that many will be familiar with, whether from a religious background or not. It presents stunning visual interpretations shaped from a timeless collection of beautiful, inspiring, instrumental arrangements of traditional hymns, with variations on some of the most popular melodies and themes ever produced.
NTSC Region 0