Dave Scott-Morgan, songwriter, singer and guitarist from Birmingham, England. Back in the day was with The Uglys, Magnum and the Electric Light Orchestra. Now plays live and virtual with his group Morganisation - videos, originals and anecdotes.
Biography
Dave's musical past hails from the 'brum-beat' groups of the 60's - including MAGNUM (bass), THE UGLY'S (guitar) and the spin-off BALLS (with Steve Gibbons and Trevor Burton). His first album 'MORGAN' was produced by Lou Reizner in 1971 while Dave toured America as a folk singer. Dave's songs brought him wider notice when recorded by groups such as WISHFUL THINKING ('Hiroshima') and THE MOVE ('Something' the B-side of their number one hit 'Blackberry Way'). The song 'Hiroshima' sung by the German artist SANDRA, became a pan-European mega hit reaching No.4 in the German charts in 1991.
In the last century Dave was part of the stellar Birmingham group ELECTRIC LIGHT ORCHESTRA, and is credited on ELO's album SECRET MESSAGES plus Jeff Lynne's ARMCHAIR THEATRE solo album.
Many of Dave's songs have been recorded in collaboration with ELO keyboard player Richard Tandy: the concept album EARTH RISE; the single BERLIN and, together with guitarist Martin Smith, the compilation CD BC COLLECTION and charity single ACTION produced by Jeff Lynne.
Dave began composing inspirational songs in 1988: the CALL Compact Disc (1997) includes GOD'S GOOD TIME, produced by Jeff Lynne. Two further inspirational CDs, LONG WAY HOME and ANGEL LIGHT were followed by the newest release WALL TO WALL.
In 2012 Dave published his autobiography PATTERNS IN THE CHAOS and ACROSS THE DIVIDE, an album with songs that were written over several decades, covering an array of genres recorded with a wide range of musicians. This was followed with a digital album BUBBLES (only a few demo CDs have ever been manufactured). Next Dave produced the 5 song E.P. 'Highland' inspired by time spent in the western highlands of Scotland. On this Morganisation were joined by Canadian singer Alyssa Smillie and Highland guitarist Steve Brown.
As well as completing SEVEN, Dave worked with the Birmingham Conservatoire on a live orchestra performance of EARTHRISE. He also dusted off some vintage songs and collaborations with other Birmingham musicians from his archive to share with members of his Top Table fan club. His 1960s folk album Morgan50 was re-released half a century later, followed by the 1970's unreleased Morgan Cleary album both on vinyl & CD on his cottage industry record label "Grimm Doo Records". Matt O'Malley also saved vocals of The Move's Carl Wayne on reel to reel tape singing Dave's 'I Wrote a Song'. Dave and Matt produced and released it as a digital single. During lock-down 2020 Dave's writing was prolific and he released Made in Britain in 2020 and Signz in 2021. There are further songs being developed even as you read this!
Dave Scott-Morgan is the front man of the band and music creation tribe known as 'MOrganisation'. MOrganisation is Dave plus three, five or more musicians that include Alex Lowe (lead guitar) and Mandy Scott-Morgan (backing vocals and percussion), also Alan Smith (keyboards), Jack Rosa (bass & cajon). Their usual shows feature toe tapping originals, rock n roll classics and quintessential ELO hits.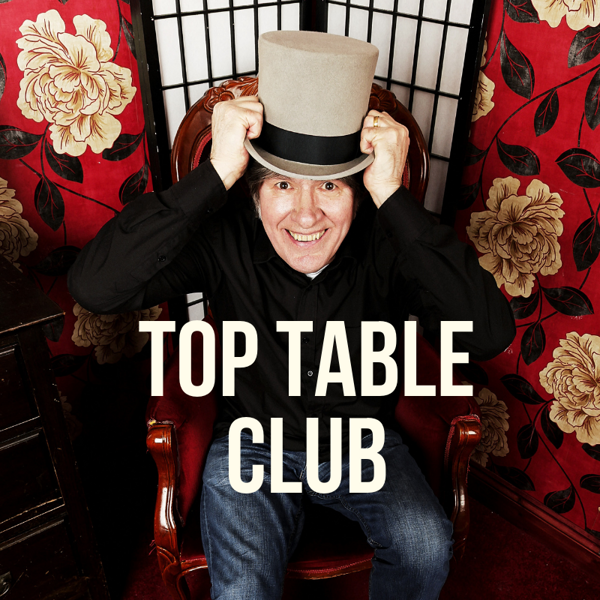 Top Table Membership
$34.65
Join the Morganisation list
By signing up you agree to receive news and offers from Dave Scott-Morgan. You can unsubscribe at any time. For more details see the privacy policy.