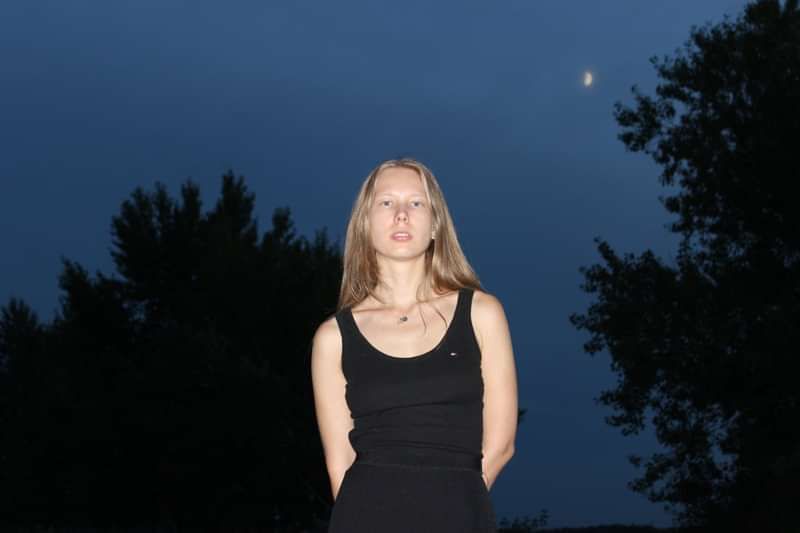 The Glad Cafe + Somewhere Between + Night School Records presents:
Adela Mede + Man Rei + Dialect
£10 in advance / £12 on the door
Entry Requirements: Over 18s only
Night School & Somewhere Between Tapes bring together 3 live acts, connected in their delicate approaches to music-making that combine acoustic and electronic elements with the manipulated voice at centre stage.
Each artist has a singular take on the voice, harnessing multilingualism, digital manipulation and boundless cycles of reverb as tools to form sound work that's intimate, emotive and steeped in poetic narrative.
ADELA MEDE
Slovak-Hungarian musician Adela Mede explores the interplay between voice and technology with field recordings. She sings in three languages (Slovak, Hungarian and English). Intimate ambient utterances with themes of spiritual growth accompanied by experimental electronics with a wide scope of influences; from minimalism to folklore. She studied popular music at Goldsmiths University, and her debut album 'Szabadság' was released on the 25th of February. It received positive reviews in The Wire, The Quietus, Dazed, Full Moon magazine and Foxy Digitalis. In spring 2022, Adela Mede toured Europe alongside Claire Rousay and played several concerts in Slovakia with Ondrej Zajac. Her work was presented at NEXT Festival and she opened for experimental musician Grand River.
MAN REI
Man Rei is a project of cinematic songs where the film might just as well be a soundtracked dream. The fragmented lyrics are accompanied by mangled voices, smeared samples and hazy guitar loops, dissolving in and out of foggy walls of sound. Man Rei's music is predominantly released on cassette tapes, from the weirdo debut 'An Awkward Guest' (Oma333, 2018) to the moody guitar music of 'Stranger's Hometown' (Self-released, 2019) and collection of witchy lullabies on 'Cusp' (Crash Symbols, 2020). Their forthcoming album 'Health', for Somewhere Between Tapes, ruminates on the disarray of life and its messiness; an assemblage of heartbreaking, stripped-back songs, channelling the reverb-drenched murmurs of 90s shoegaze.
DIALECT
Dialect is the solo project of British composer and multi-instrumentalist Andrew PM Hunt. Utilizing an array of electroacoustic techniques alongside traditional acoustic instrumentation, he creates an emotive yet highly personal form of musical collage. His most recent album 'Under~Between' was released by Brooklyn based institution RVNG Intl to wide critical acclaim and embraces the spontaneity of free group improvisation alongside the melodic rigour of post-minimalism. Influenced by cybernetics as well as buddhist thought, his music often occupies a uncanny space between the synthetic and the organic with wandering piano lines triggering stuttering MIDI files and lush chamber arrangements dissolving into washes of found sound.
He is also a member of the minimalist ensemble Ex-Easter Island Head and one half of electronic duo Land Trance.
---
Access Guide and Tickets for Personal Assistants
You can view/download The Glad Cafe's Access Guide here. If you require a ticket for a Personal Assistant/Gig Buddy (at no extra cost), please contact kim@thegladcafe.co.uk.