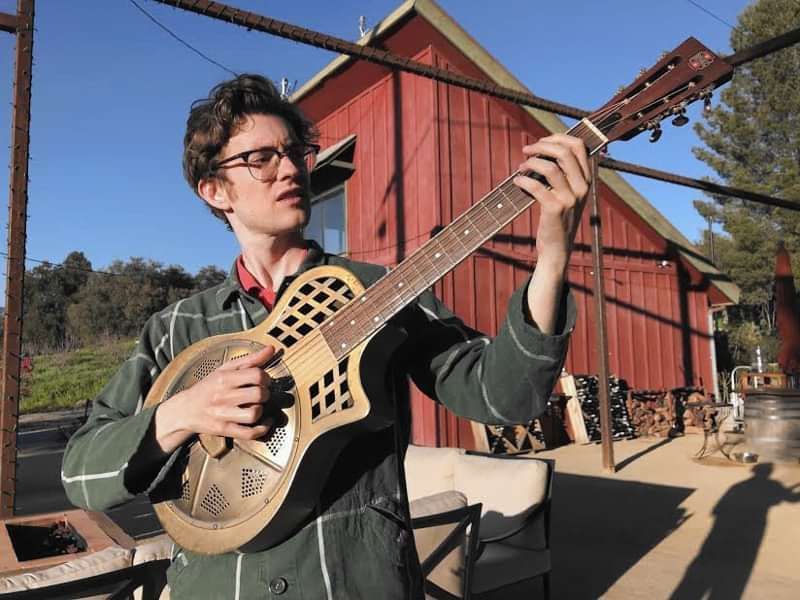 The Glad Cafe presents:
Eamon Fogarty + Max Syedtollan
£10 in advance / pwyc
Entry Requirements: Over 18s only
EAMON FOGARTY
Eamon Fogarty is a composer, songwriter, singer, multi-instrumentalist, and audio archivist who was born in the state of New Hampshire. Aquarium Drunkard described his 2019 record Blue Values as "a remarkable piece of art-pop, exhibiting the low slung ease of Tim Buckley's jazz-rock, the shambolic grace of Beck, the progressive grandeur of Scott Walker, and the mystic yearning of Talk Talk." He has written for, recorded, and performed in a broad range of capacities and contexts, including numerous folk and rock bands, (Alex Dupree, Psychic Temple, Matt Kivel) choral groups, free improvisatory ensembles, puppet theater productions, and even a surf video or two. He currently lives in Austin TX. https://eamonfogarty.bandcamp.com/
MAX SYEDTOLLAN
Max Syedtollan is an artist/composer/researcher based in Glasgow. His work is playful and absurd, whilst motivated by interests in politics, history and philosophy. Often employing narrative and theatricality, Max's pieces frequently combine music with text, video and performance. Besides this he also writes non-conceptual instrumental music and songs, working across idioms and short-circuiting composition with improvisational techniques. Max has been heard on BBC Radios 3, 4 and 6; at Britten Pears's Festival of New, and while on residency at Rotterdam's WORM. Since 2016 he has released a string of tapes on Glasgow's GLARC label including 2021's Four Assignments (and other pieces), a collaboration with chamber music group Plus-Minus Ensemble. In 2023 he releases a new album on 33-33, Disposables, exploring poetics of refusal.
---
Access Guide and Tickets for Personal Assistants
You can view/download The Glad Cafe's Access Guide here. If you require a ticket for a Personal Assistant/Gig Buddy (at no extra cost), please contact kim@thegladcafe.co.uk.