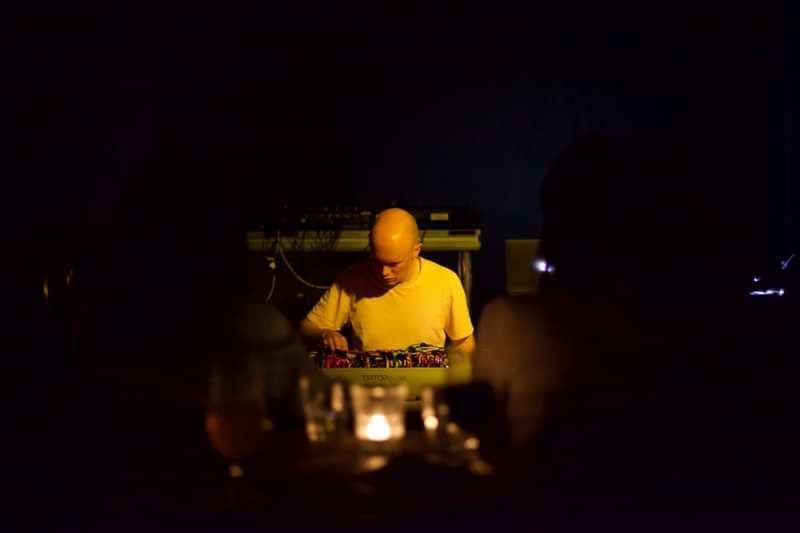 Calling Cards Publishing & The Glad Cafe presents:
Giuseppe Mistretta + Felicity Mangan + Natalie Kynigopoulou
£10 in advance / £12 on the door
Entry Requirements: Over 18s only
Giuseppe Mistretta
Giuseppe Mistretta is an artist and writer based in Glasgow. He works with synthesis and field recordings to create atmospheres for others to inhabit. Mistretta is interested in what can unfold in the present moment and how different variables can help shape it.
This event will mark the launch of Giuseppe's debut album completely engaged in your action as everything else dissipates into a fine mist released on Calling Cards Publishing on the 4th June 2023.
Felicity Mangan
Felicity Mangan is an Australian sound artist and composer based in Berlin, Germany since 2008. In different situations such as solo performances, collaborative projects with other musicians or site-specific projects. Felicity explores the biorhythms and timbres of her found and self-recorded field recording and animal voices to create minimal quasi-bioacoustic sound works.
Felicity has released solo publications on Longform Editions titled Stereo'frog'ic, a play on the word stereophonic – presenting a sound piece, crafted from found recordings of frogs, insects and other 'vocal' animals wavering about in a stereo field. As well as titles Creepy Crawly (Mappa Editions), Bell Metal Reeds (One Instrument) and more recently Wet on Wet (Warm Winters Ltd.) and Train Tracks Recorded and Editing by Felicity Mangan (Possible Motive). https://felicitymangan.org/
Natalie Kynigopoulou
Natalie Kynigopoulou is an artist from Cyprus/Sweden, based in London. Her work concerns the nonlinear pulses between images, words, sounds and objects, to generate new and imaginative resonances. Natalie's practice spans music, video, performance and installation. She recently released a pause box - an experiment in sound and story, on cassette - with Calling Cards Publishing. Natalie holds an MA from the Slade School of Fine Art.
---
Access Guide and Tickets for Personal Assistants
You can view/download The Glad Cafe's Access Guide here. If you require a ticket for a Personal Assistant/Gig Buddy (at no extra cost), please contact kim@thegladcafe.co.uk.