Jazz at Karamel presents:
Weegee Quartet
weegee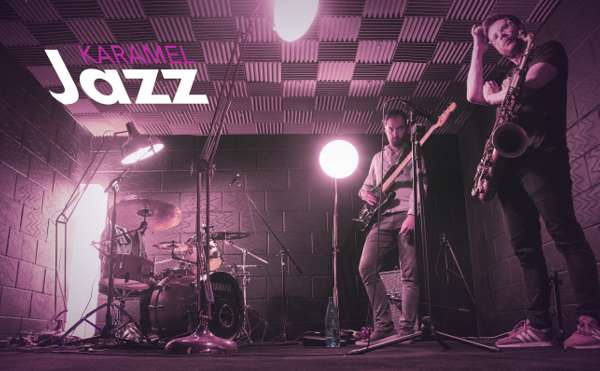 Weegee bring their unique instrumental compositions to Karamel. Known for blending improvisation with cinematic soundscapes and rhythmic innovation, Weegee are jazz-influenced but take sounds from film scores, classical music and progressive rock to create something that is entirely their own.
The band: - Joe Browne (saxophones) - Louis Bowden (pianos and synthesiser) - Dave Johnston III (bass guitar) - Allan Shrestha (drums and percussion)
Doors 7pm, music begins at 8pm.
Line Up
Sitting at a nexus between heartfelt songwriting, improvisational jazz and the caustic thrills of progressive rock, Weegee is an instrumental quartet breaking boundaries to bring jazz to new audiences.
Every song is written by Weegee: original, instrumental and bringing together influences from jazz, classical music and prog to tell a unique story. Weegee are best experienced live, using improvisational talent to take audiences through subtle textures to expansive soundscapes and the occasional bit of raucous noise.
Among Weegee's influences are Badbadnotgood, Christian Scott, Tigran Hamasyan, Avishai Cohen, Jack Garratt, The Brandt Brauer Frick Ensemble and Bill Laurance.
_Joe Browne - saxophones
_Louis Bowden - keyboards
_Dave Johnston - bass
_Allan Shrestha - drums and electronic percussion
For all enquiries: weegeeband@gmail.com
Facebook www.facebook.com/weegeeband
View Profile