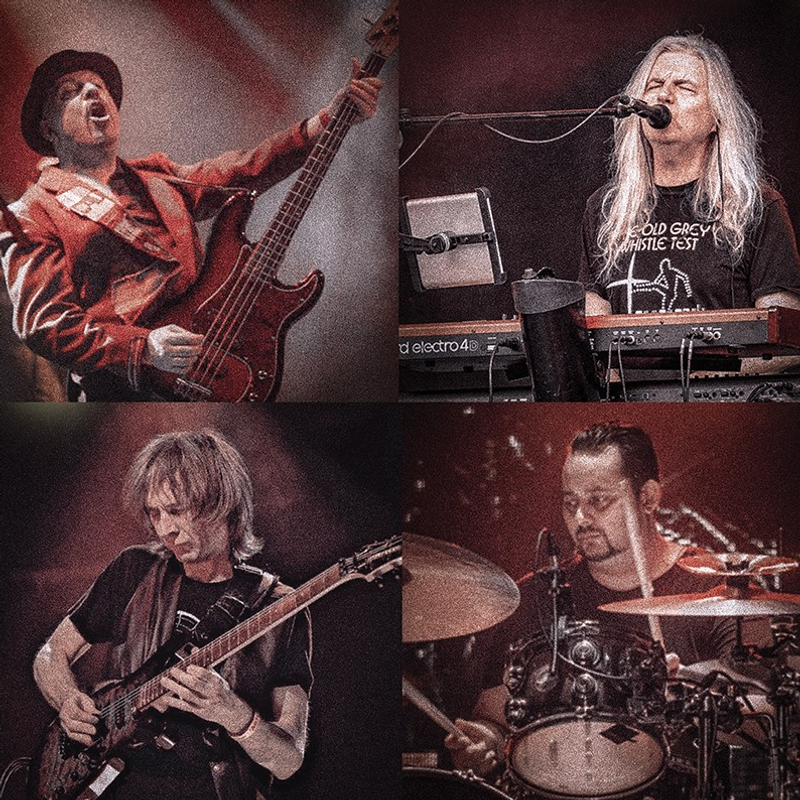 Half Moon presents:
Lifesigns
Lifesigns
£25 Adv / £32 Door
Entry Requirements: 18+ after 7pm
A new style of Prog, Pop and Jazz Fusion. Seamless and almost commercial in its aspirations, it changes time, it changes key - but you would hardly notice. The album is full of melodic innovation but still has tunes that will stay in your head long after you finish listening. John Young (keys & vox), Zoltan Csorsz (drums), Jon Poole (bass) and Dave Bainbridge (guitars and keys)
Line Up
more about us….
We are an independent UK based band consisting of pedigree musicians at the top of our game.Our last album Cardington got to number 4 in the UK Indie chart without so much as a play on mainstream radio.The new album Altitude was crowdfunded by our dedicated fans in 40 countries worldwide and has been compared to everything from Steely Dan to Pink Floyd to U.K.We all have track records playing with bands ranging from Asia and the Scorpions through to pop icons like Bonnie Tyler and even Quincy Jones. We are currently number 1 (for 5 weeks) on the gagliarchives chart in the USA above Transatlantic, DBA, Steve Hackett, Steven Wilson and many more. We received 10/10 in a recent review in Holland but we have so much more to give, being a mixture of pop, prog and jazz fusion.
Here are some quotes from reviews this month
The Prog Report Compositions are soulful, varied, epic and utterly glorious in their musicality. This underrated guitarist (Dave Bainbridge) delivers a moment of musical Zen that is as good as anything you have heard from a Rothery, Rabin, Gilmour or Howe. Take a bow, Mr Bainbridge – you have made the angels sob in the best possible way.
Japanese review One of the finest sounding albums I've heard for years.So much space between the instruments the album seems to breathe
Fireworks Magazine Quite exquisite music with goose bumps aplenty . Simply Stunning
French Review Everything I love is there; damn, these moments are rare!
MLWZ Poland A great album close to perfection and finally here is the You Tube trailer: https://www.youtube.com/watch?v=la8RDL0dq0
Personnel: John Young (Asia, Scorpions, Bonnie Tyler) Vocals & keys
Dave Bainbridge (Iona, Strawbs) Guitar and keys
Jon Poole (Cardiacs, Dr Hook) Bass and b.vox
Zoltan Czorsz (Flower Kings, Quincy Jones, Stu Hamm) Drums
Steve Rispin (Yes, Asia) Sound and production