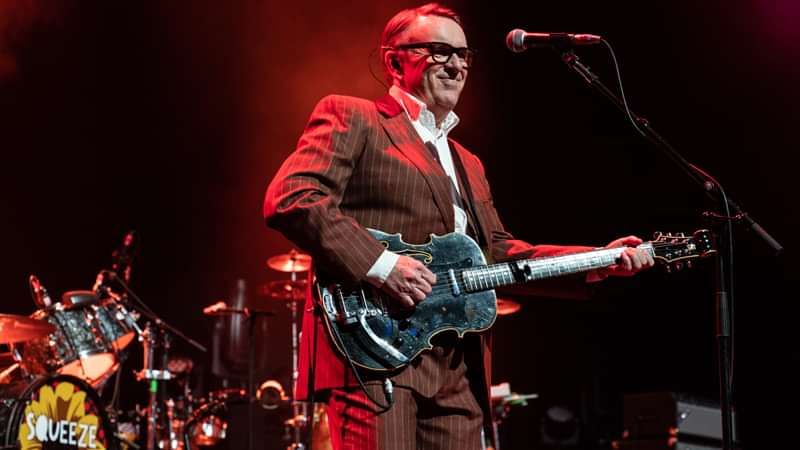 Half Moon presents:
Chris Difford
Chris Difford + Boo Hewerdine
SOLD OUT
Entry Requirements: 18+ after 7pm
Chris Difford is a rare breed. As a member of one of London's best-loved bands, the Squeeze co-founder has made a lasting contribution to English music with hits such as 'Cool For Cats', 'Up The Junction', 'Labelled With Love', 'Hourglass' and 'Tempted'.
Support from Boo Hewerdine.
Please note this will be a seated show
Line Up
Despite the fact that Chris has helped soundtrack so many fans' lives since his first release in 1977, the passion for innovation and love of playing still drives him to carry on writing rather than sit back and admire his handiwork. Chris recently celebrated his 60th birthday and for 41 of those years he has been writing with Glenn Tilbrook, very much the Odd Couple. When Squeeze take a break from the road, Glenn and Chris have been touring their 'At Odds Couple Tour' both in the UK and the US.
Chris and Glenn wrote a new Squeeze album based on the life of Danny Baker, it was the soundtrack for a BBC2 production called 'Cradle To Grave' staring Peter Kay. All original music, it became the first Squeeze record in 15 years. 'From The Cradle To The Grave' was a very exciting project for all concerned and it was so good to be back in the charts and on the radio again.
Over the course of a 13 album career with Squeeze, it was clear from the very beginning that Chris Difford has few peers when it comes to smart, pithy lyricism. His 'kitchen sink-drama' style has drawn plaudits from fans on both sides of the Atlantic, while his influence is keenly felt today. The likes of Lily Allen and Mark Ronson, Kasabian, Razorlight and The Feeling have all recognised the debt they owe to Squeeze's music and to Difford's way with words, while journalists were moved by his winning combination with Glenn Tilbrook to dub the pair 'The New Lennon and McCartney'.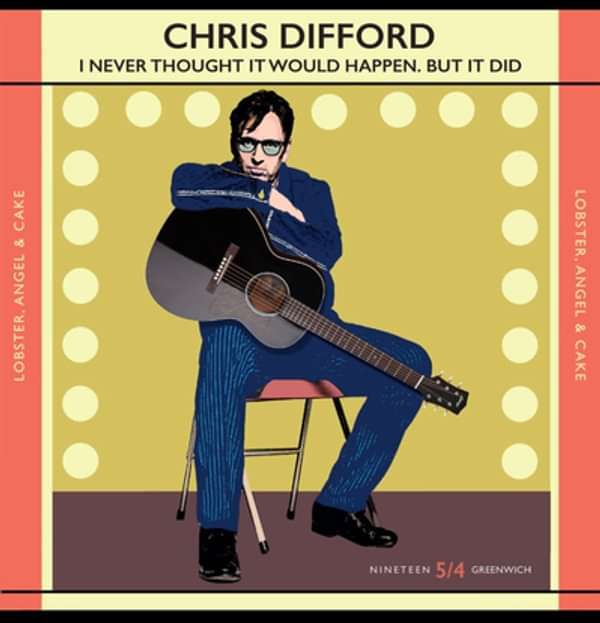 "One of the country's most consistently admired songwriters' Folk Radio UK
"Simple, poetic reflections on life and love" The Guardian
Boo Hewerdine is well known as one of the greatest songwriter performers in the business, but incredibly, it's been eight years since Boo released his last studio album of original material entitled God Bless The Pretty Things (Reveal Records 2009). Not that Hewerdine has been inactive, far from it, the last eight years have been the most productive of his career. Boo wrote Radio Ballads for the BBC's Olympic and recent Child Migration series. There has been a huge array of writing and producing with both established and upcoming artists and 'passing something on' to budding writers via his much loved song-writing workshops. Boo spent three years writing a daily blog which lead to podcast fun with the staff of The WORD (RIP) and invitations to join Radio broadcasts such as The Verb (BBC Radio 3) and a moment of personal satisfaction when his work was included in the radio round up Pick Of The Week on BBC Radio 4. Boo formed the duo State Of The Union with American guitarist Brooks Williams and recorded and released two albums and an EP, live in the studio with engineer Mark Freegard, the duo appeared on BBC1 TV Andrew Marr show performing their cover of the Pet Shop Boys hit Rent. Hewerdine has written lyrics and played on over 30 new recordings by and with other artists during the period including the acclaimed 2014 album (Vagabond) and 2015 EP (Back The Dogs) with Scottish singer Eddi Reader, Last Man Standing Ep (2015) with Kris Drever of Lau and Duke Special. Reveal Records compiled the first document of his career to date with a fine Best of compilation "My Name In Brackets" and swiftly followed that with an album of lost recordings found in a box! This album was Open which received five star reviews and was number 5 in the Telegraph Albums of The Year 2015 .
There wasn't a moment when Boo Hewerdine has not been working on something creative. His every day continues to be full of music and he waited patiently to tell some older personal stories that feature on his new album Swimming In Mercury. Mid-way through 2016, the first of his new material emerged via the limited edition Born EP, then in Autumn 2016 Boo played songs from Swimming in Mercury live on BBC TV's Quay Sessions (re-broadcast in January 2017).