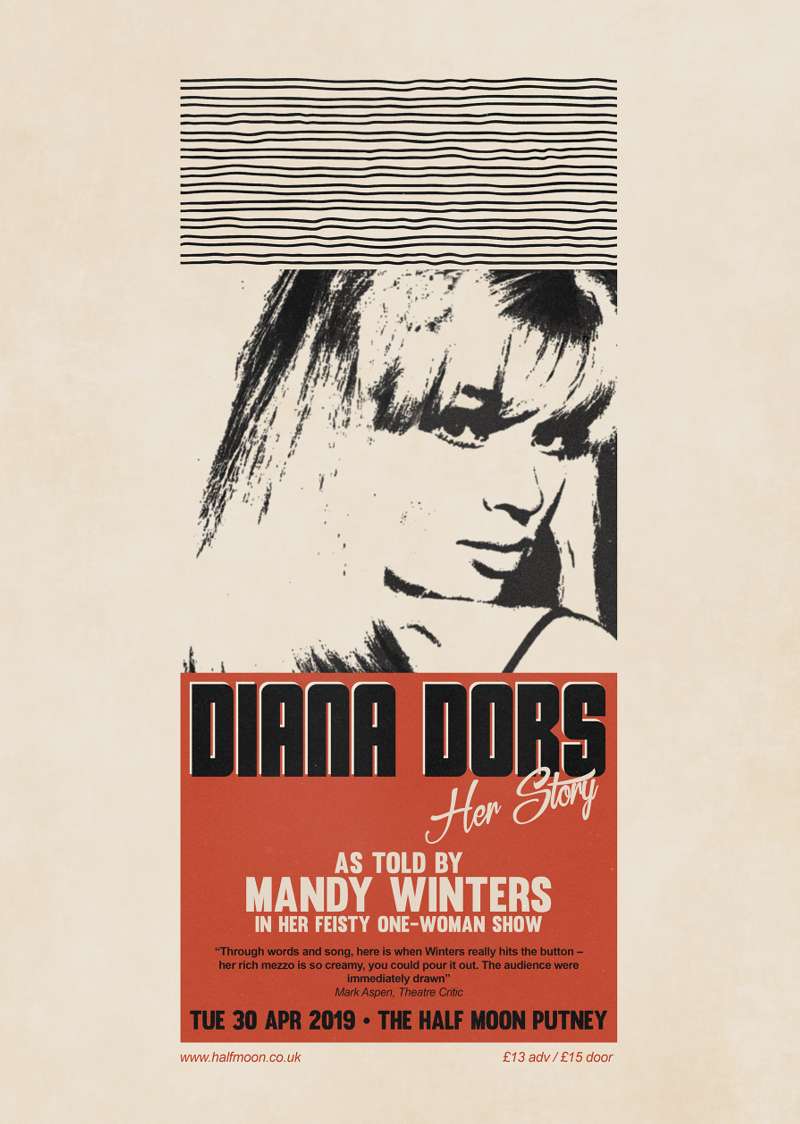 Half Moon presents:
Diana Dors, Her Story - Mandy Winters
Mandy Winters
£13 adv / £15 door
Entry Requirements: 18+ after 7pm
Misty Moon in association with Tarts On Tour Presents:
Diana Dors, Her Story
Told by Mandy Winters in her feisty one-woman show that tells of the wit, the openness and the real talent of a woman fighting her way in a world of tough, and often unscrupulous men. The show tells the story of how she rose to fame and became a star both in the UK and America. As well as recalling stories from Diana's career Mandy will also perform some of the songs that Diana performed in her cabaret performances.
Mandy previewed the show last year in Margate, and this summer performed sell out shows at The Jermyn Street Theatre in London's West End and 2 sell out performances at The Hampton Theatre. Below are a couple of quotes from reviews:
'Miss Diana Dors aka Mandy Winters, The likeness to Dors is uncanny. I loved the way that Mandy Winters portrayed herself as Diana the makeup, hair and dress were spot on'. Mandy is a very strong, sassy entertainer, and is utterly delightful. Vicky Bailey – UK Cabaret Magazine 2017.
As Dors, Mandy Winters simply becomes the Diana Dors, candidly revealing the story of the life of a woman morally compromised by her circumstances, but resilient, and above all one with a true and generous warmth of character. Presented as a cabaret revue, Winter's sparkling musical show was a great fun evening. Through words and song, here is when Winters really hits the button – her rich mezzo is so creamy , you could pour it out. The audience were immediately drawn into the mood, and my how she could work that audience! Mark Aspen, Theatre Critic.