Earthrise Bundle
This bundle also includes: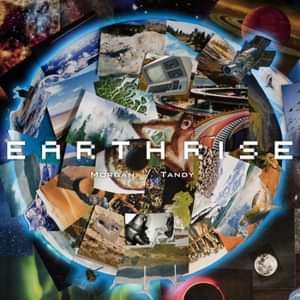 earthrise special edition CD
Originally released in the USA in 1984, Earthrise was an album by Richard Tandy and David Morgan, recorded and released after they finished touring as members of The Electric Light Orchestra.
Pull the plug on your ear-player and get out the old stereogram, for this deserves to be heard BIG. Earthrise is symphonic rock, with interwoven themes, leitmotivs and often complex and lush movements. It is also pure high quality pop, of the kind that is massive in Europe and practically non-existent in the UK, eg, The Alan Parsons Project, who never got airplay here (and still don't) but who are huge in the rest of Europe and the US. It is not surprising that the Europop feel of Scott Morgan's work, which is evident here, was attractive to Sandra Ann Laur and her de facto Guru, Michael Cretu, the man behind Enigma. (Sandra recorded "Hiroshima" written by Morgan and it became a big hit in Europe) It is no surprise of course that there is an ELO sound in places. Morgan's voice cannot be underestimated; sometimes Dylanesque, sometimes quite calm and pure, and then again funky or rocky. If ever there was a case of a vocal being an instrument, this is it, especially when it is mixed by a vocoder. The album is a testimony to what can be done with relatively sophisticated technology when it is under the complete control of master musicians. It has overtones of Alan Parsons, ELO, Jean Michelle Jarre and Klaatu (the creators of Calling Occupants of Interplanetary Craft). As a whole, it is an album you can listen to from beginning to end, and you know, you can still do this, in high-fi, in-room stereo. Rock Legacy.
This bundle also includes: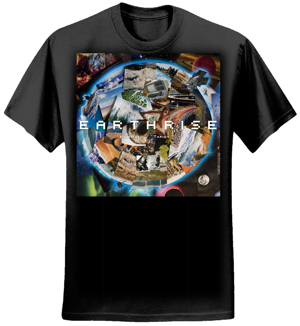 Earthrise T-Shirt
Special Edition Cover art
Earthrise T-shirt with special edition cover art by Richard Eastick