2020 Bundle
Biography and Dave's latest CDs + book
This bundle also includes: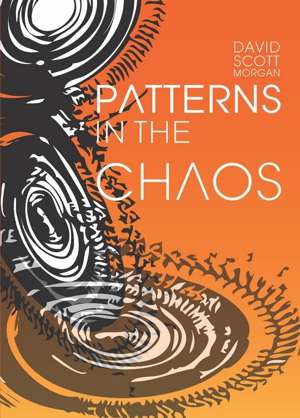 Patterns in the Chaos Autobiography
Autobiography of David Scott-Morgan, writer and musician from Birmingham England. This 200+ page book illustrated with over 70 old photos , is delivered with humour and pathos. A story of a wayward soul caught up on the strands of happenstance; a tale of rebellion, restoration, failure and success.
Dave Morgan was fashioned in the sixties to move on the fringes of rock 'n' roll stardom both writing songs and in the stage line up of Birmingham's headline bands (The Move, Magnum, ELO). His story dances between high-rollers and nobodies, the very famous and the very obscure, giving engaging snapshots of life in a world famous group (the Electric Light Orchestra) as well as insights into such disparate subjects as flying aeroplanes, post-revolution Romania, being born-again, and inventing things!
This bundle also includes:
Made in Britain CD
Made in Britain - it used to say that on stuff – remember? Now it says 'Made in China' or 'Made in Swaziland' … but MORGANISATION loves all things British – Shakespeare, Churchill, tea, Spitfires & Hurricanes, The Beatles, 007, fish & chips, Foyles War, did I mention tea?… Yes we love all that and why not? Here in the middle of the lock-down at Grimm Doo studios, Birmingham, we are safe at the heart of the empire. What do ya mean the empire's gone???!!! Well never mind, we're Made in Britain. Flippin 'eck, aint that enough? ; )
This bundle also includes: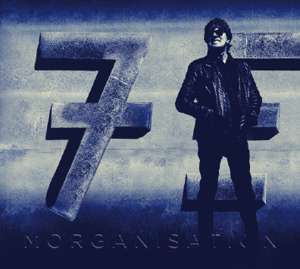 Seven - Morganisation CD
So here is Dave Scott-Morgan's Morganisation with SEVEN: British Guitar Music drawn from different wells and different times brought together in this new album release. Dave Scott-Morgan, hit songwriter and former guitarist with the Electric Light Orchestra hard-wires the music and heads up the cast with his music creation tribe Morganisation and - I see looking at the sleeve credits - contributions by Tony Clarkin (Magnum), Richard Tandy (ELO) and even the late Carl Wayne (The Move). SEVEN, though an eclectic mix of songs, is in the style of latter-day Beatlesque pop. Its Dave's seventh CD, set for release on July seven - the seventh day of the seventh month… and it has SEVEN songs on it (plus a bonus track)!