Clark Datchler is best known as singer/songwriter in the successful 1980s band Johnny Hates Jazz. His most famous songs with the band include the international hits 'Shattered Dreams', 'I Don't Want To Be A Hero', 'Turn Back The Clock' and 'Heart Of Gold'. 'Shattered Dreams' reached #2 in the US and Japan, and went top 5 throughout the rest of the World. It has now been played 3.7 million times on US radio alone. The album 'Turn Back The Clock' entered the UK charts at #1 and went triple platinum. To this day, it is regarded as one of the seminal albums of the decade.
Born in 1964 in Surrey, England, Clark was greatly influenced by his jazz-musician father Fred, who had been a member of two chart-topping bands in the 1950's and 60's. The first of these, 'The Stargazers', were the first British group to have a #1 hit on the UK chart, and had their own weekly BBC radio show. Later, as a member of 'The Polkadots', Fred sang with Ella Fitzgerald, Frank Sinatra, The Beatles, Jo Stafford, Peggy Lee and Petula Clark.
Clark learned to play piano, guitar and flute at a young age. His first single, 'You Fooled Him Once Again', was released when he was 17 on London indie soul label Blue Inc Records. He went on to work with Rusty Egan (Visage), fusing electronic music with soul. During this time, he recorded at London's renowned Trident Studios and performed on the London club scene. He was subsequently signed to Warner Brothers Music and moved to LA.
On returning to London a year later, he became lead singer in the band Hot Club alongside bass player Glenn Matlock (Sex Pistols), guitarist James Stevenson (Gene Loves Jezebel) and another future JHJ member, drummer Calvin Hayes. In 1983 Hot Club released a single on RAK Records and performed at London's Marquee Club, after which legendary record producer and RAK boss Mickie Most signed Clark to the label as a solo artist. It was he who suggested that Clark work with a young producer / engineer at RAK Studios, Mike Nocito.
This eventually led to Clark, Mike and Calvin forming Johnny Hates Jazz in 1986. The band signed to Virgin Records and in Spring 1987, Clark's song 'Shattered Dreams' launched the trio into the pop stratosphere. This was followed by a series of hits and the classic 'Turn Back The Clock' album. However, despite JHJ's great success, he decided to leave the band at the end of 1988. As it turned out, Johnny Hates Jazz were to be the last electronic group to emerge in the 1980's.
Clark continued to write and record, at the same time becoming environmentally aware and studying indigenous philosophy. In 1989, he moved to Amsterdam, Holland and recorded the album 'Raindance', which featured many musical luminaries such as bassist Nathan East (Stevie Wonder, Phil Collins), drummer John Robinson (Chaka Khan, Michael Jackson), and percussionist Paulinho Da Costa (Earth, Wind and Fire, Michael Jackson). This was followed by the album 'Fishing For Souls', produced by Rupert Hine (Tina Turner, Howard Jones). Clark then moved to Bath, UK, where he was based at Peter Gabriel's Real World Studios for most of the 1990's. There, he combined world instrumentation with pop music and taught himself to play the bouzouki. In 2000, he moved back to the US, where he built a state-of-the-art solar-powered studio and home in the high mountain desert. During this time, his life-path intersected with many talented, learned people, and this led to the creation of the environmentally-oriented 2007 album 'Tomorrow'. As a result, he received the first Green Music Award in Berlin in 2008 for his dedication to environmental protection. He is now a Green Award laureate alongside Elon Musk and Bob Geldof.
After returning to Britain in 2009, he and Mike Nocito reunited as JHJ, resulting in the albums 'Magnetized' (2013), 'Turn Back The Clock Unplugged' (2018) and 'Wide Awake' (2020). In addition, he co-wrote much of the Mike + The Mechanics 2017 album 'Let Me Fly', with Genesis legend Mike Rutherford and Andrew Roachford. This was followed by new songs for the 2019 Mechanics album 'Out Of The Blue'.
In 2021, Clark decided to tell the story behind his songs in the form of a weekly live stream across his social media pages, all of which are viewable here at www.clarkdatchler.com. It is called 'Journey Songs', and each episode focuses on a song he has written, whether for his solo career, as part of Johnny Hates Jazz, or for Mike + The Mechanics. In tandem with this, he is releasing several 'Journey Songs' albums, the first of which is available for pre-order now. It is titled 'Journey Songs One', and is a triple-disc release. Disc 1 features the newly remastered 'Raindance' album; disc 2 contains the entirety of 'Fishing For Souls'; and disc 3 is made up of remixes, b-sides and previously unreleased tracks. 'Journey Songs Two' will follow in 2022, and will include a remastered version of Clark's 2007 album 'Tomorrow'.
Join the Clark Datchler Collective
By signing up you agree to receive news and offers from Clark Datchler. You can unsubscribe at any time. For more details see the privacy policy.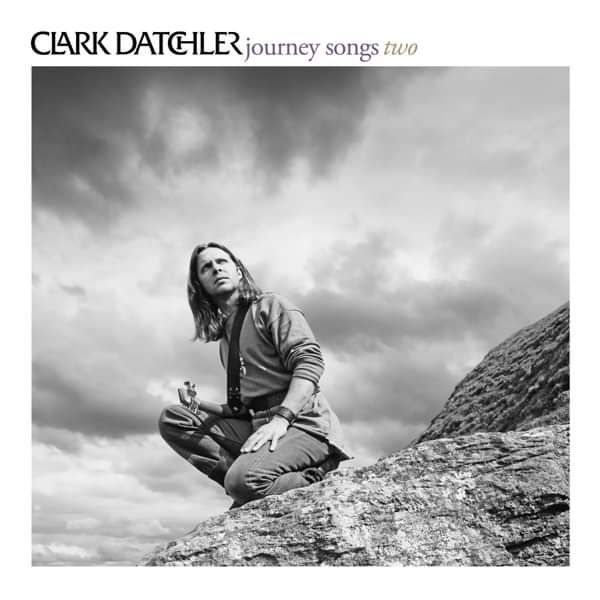 JOURNEY SONGS TWO CD (3-CD SET, SIGNED)
$41.57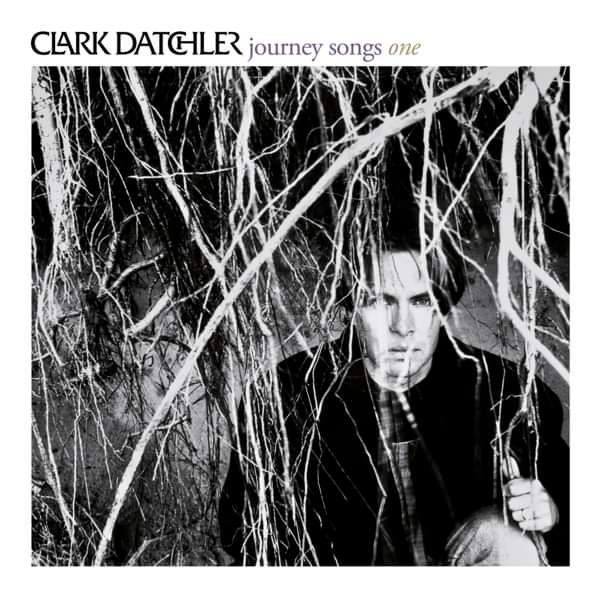 JOURNEY SONGS ONE CD (3-CD SET, SIGNED)
$41.57