"Journey Song Two" pre-order to commence on July 21st 2023
At long last, the next chapter in Clark Datchler's musical evolution, "Journey Songs Two" (JS2), is available for pre-order. The album can be purchased as a 3-disc CD with 32-page booklet and free download, and follows directly in the footsteps of the 2022 release, "Journey Songs One".
Disc 1 consists of the 2007 album "Tomorrow", remixed by Stephen W. Tayler (Tina Turner, Howard Jones, The Fixx, Underworld) and remastered by Tony Cousins (John Lennon, Simply Red, The Verve, Johnny Hates Jazz). Recorded predominantly at Real World Studios in the UK and Clark's solar-powered studio in the American Southwest, it combines soaring melodies, timeless grooves and infusions of world music instrumentation with philosophical and environmental lyrical themes.
Disc 2 features a previously unreleased album recorded from 1995 to 1997 titled "Songs From Solsbury Hill". This is a reference to Clark's then-home in the city of Bath, which overlooked the ancient Celtic hillfort immortalised in Peter Gabriel's song of the same name. Recorded at Real World Studios and Roland Orzabel's private studio Neptune's Kitchen, it features the legendary Level 42 drummer Phil Gould, guitarist David Rhodes (Peter Gabriel, Talk Talk), percussionist Miles Bould (Sting, Robert Palmer), the late saxophonist Molly Duncan (Average White Band) and the remarkable talents of folk multi-instrumentalist Phil Beer (Show Of Hands), to name but a few. This is an eclectic, uplifting musical sojourn which mirrors Clark's spiritual growth during this time.
Disc 3 is a third album in and of itself, revolving around recordings Clark created at Real World Studios from 1992 to 1994, some of which feature a live band. The tone is more rock-inspired, while its lyrics pose difficult questions about the nature of life on Earth. Once again, the unique guitar playing of Jamie West-Oram (The Fixx) makes its presence felt, as it does on "Journey Songs One".
There are various bundles available on the Clark Datchler shop (see toolbar above), and all purchases of JS2 will be signed personally. The album is scheduled for release on October 10th, and there is also a new range of Clark Datchler / Journey Songs merchandise available to choose from.
Join the Clark Datchler Collective
By signing up you agree to receive news and offers from Clark Datchler. You can unsubscribe at any time. For more details see the privacy policy.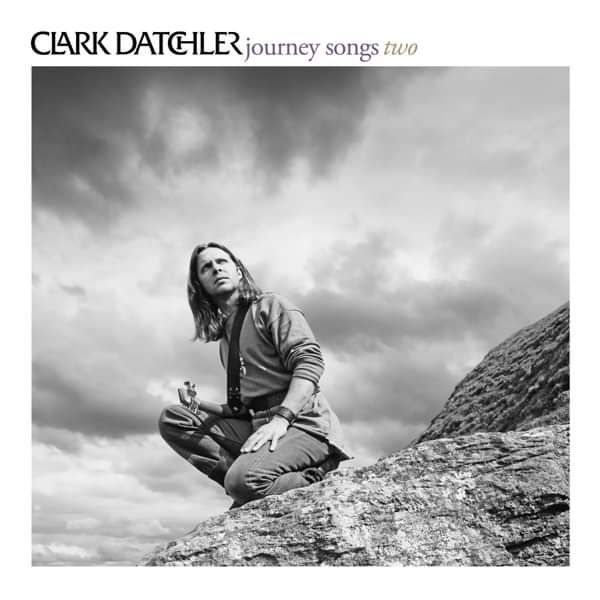 JOURNEY SONGS TWO CD (3-CD SET, SIGNED)
$39.95
Journey Songs Live in Liverpool - SOLD OUT