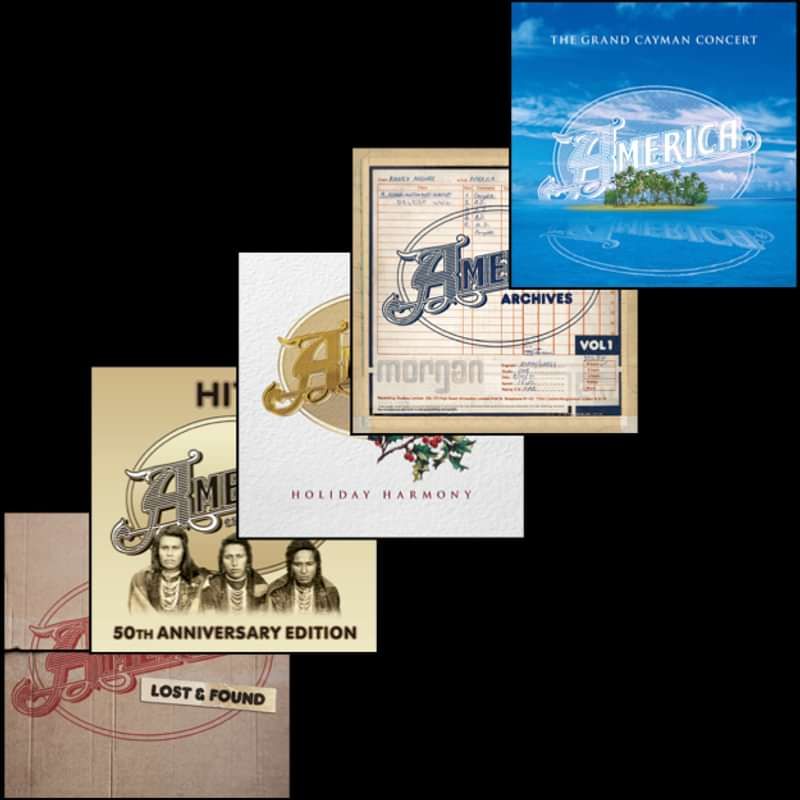 5CD Bundle
This bundle also includes: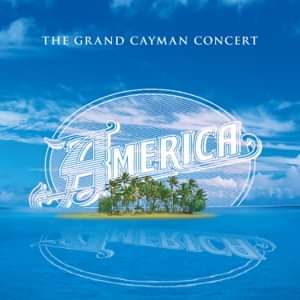 The Grand Cayman Concert CD
The Grand Cayman Concert is the fifth official live album by American folk rock duo America, released by the group in 2002. The concert consisted of Gerry Beckley and Dewey Bunnell performing a number of their hits in a stripped-down, acoustic manner not seen since the early days when America performed as an acoustic trio. The concert was performed in the Cayman Islands, the longtime home of former bandmate Dan Peek.
Tracklisting:
Riverside
Ventura Highway
Daisy Jane
Windwave
Another Try
Three Roses | I Need You |
Bay It';s Up To You
Pigeon Song
All My Life
Tin Man
To Each His Own
Only In Your Heart
Sandman
Sister Golden Hair
A Horse WIth No Name
This bundle also includes: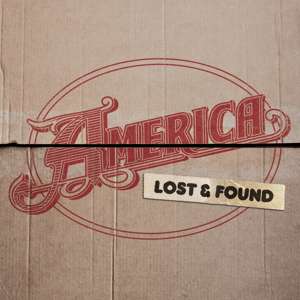 Lost & Found CD
Lost & Found is the 18th studio album by America, released May 5, 2015 by America Records. It is their first album of "original" material in eight years, since Here & Now. It includes music recorded between 2000 and 2011 but not released on previous albums. The song "Driving", an upbeat single, received some airplay and was highly regarded by many.
Tracklist:  
Driving All In All One Horse Town Quiet Many Colors Dream Come True Don't Let Her Close Your Eyes Out on the Street Green Early Days
This bundle also includes: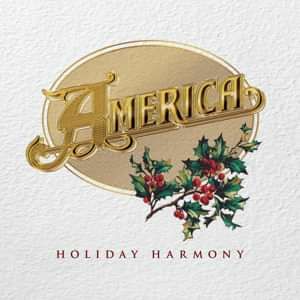 Holiday Harmony CD
Remember the seventies, when the charts were filled with classic songs such as Horse with no name? Now we have a Christmas album from the band who had that international hit featuring ten familiar Christmas songs and three new songs. With Andrew Gold (another name from the seventies) as producer and multi-instrumentalist, fans of seventies pop music will enjoy this. The set opens with Winter wonderland, which even reminds us of their biggest hit with its arrangement. Other tracks here also provide reminders of their seventies hits. If you enjoy America's seventies classic hits, you will love this album. As a Christmas album alone, it is undoubtedly one of the very best.
Tracklist:     1. Winter Wonderland 2. Let It Snow 3. White Christmas 4. A Christmas to Remember 5. Have Yourself A Merry Little Christmas 6. Sleigh Ride 7. Silver Bells 8. Christmas in California 9. It's Beginning to Look a Lot Like Christmas 10.Winter 11.Holidays 12.Frosty the Snowman 13.Silent Night 14.The First Noel 15.A Holly Jolly Christmas (2010 Collector's Edition Bonus Track)
This bundle also includes: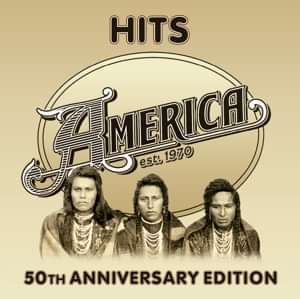 Hits: 50th Anniversary Edition CD
Tracklist:
A Horse with No Name
I Need You
Sandman
Ventura
Tin Man
Sister Golden Hair
Daisy Jane
The Border
Survival
All My Life
Paradise
Chasing the Rainbow
Tracks 1 to 10 are re-recordings. Track 12 is a live recording.
This bundle also includes: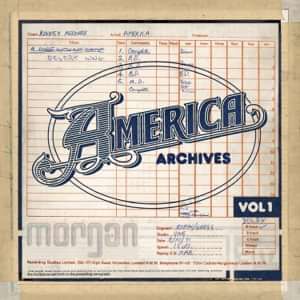 Archives Vol. 1 CD
America Archives Vol. 1 consists of early recordings, demos, rehearsals spanning 1970-1975.
After nearly half a century in the business, the band have amassed a significant archive of material, including many gems which have hitherto been unreleased. With this record, they grant us a rare peek behind the scenes, as it were, of this remarkable trio.
Tracklist:
Ventura Highway (Alternate Mix - The Record Plant, Los Angeles, Ca, 1972) Daisy Jane (Rehearsal – the Record Plant, Sausalito, Ca 1975) It's Life (Alternate Mix - The Record Plant, Los Angeles, Ca, 1973) Rainbow Song (Demo - Buzz Studios, King's Road, Los Angeles, Ca, 1973) I Need You (Alternate Mix - Trident Studios, London, 1971) Horse With No Name (Alternate Early Mix - Morgan Studios, London, 1971) Sister Golden Hair (Demo – Buzz Studios, King's Road, Los Angeles, Ca, 1973) Woman Tonight (Rehearsal - The Record Plant, Sausalito, Ca, 1975) Rainy Day (Alternate Mix - Chalk Farm Studios, 1971) Only in Your Heart (Demo – Buzz Studios, King's Road, Los Angeles, Ca, 1972) Cornwall Blank (Early Rehearsal - The Record Plant, Los Angeles, Ca, 1972) Look up, Look Down (Unreleased Demo - Buzz Studios, King's Road, Los Angeles, Ca, 1973) Green Monkey (Demo - Buzz Studios, King's Road, Los Angeles, Ca, 1973) Story of a Teenager (Rehearsal - The Record Plant, Sausalito, Ca, 1975) Riverside (Live in Studio - Chalk Farm Studios, 1971)