Albert Man presents:
Music Makers Festival
Albert Man + Michele Stodart + Prose + Tom Speight + Dani Sylvia + Up Down Go Machine + Anna Pancaldi + Brian McGovern + Tara Lee + The City And Us + BELLE ROSCOE + Adam Masterson + ILONA + Mark Sullivan + Matt Perriment + Steve Young
Buy Tickets
Music Makers is a brand new two-day independent music festival taking place in London on the 5th and 6th of August 2017. Organised and curated with love, by the team behind London-based musician Albert Man. The festival celebrates other fellow musicians that both Albert Man and his manager, Manoja Ullmann, have had the pleasure of getting to know over the years during their time in the business.
The event is taking place at Omnibus Theatre, a converted Victorian Library, situated in the heart of Clapham Old Town. Showcasing 16 talented artists/bands over the two days, the festival will have 8 unique performances each day in the main theatre.
The line-up includes Michele Stodart (The Magic Numbers), Prose, Tom Speight, Dani Sylvia, Albert Man, Up Down Go Machine, Anna Pancaldi, Brian McGovern, Tara Lee, The City and Us, Belle Roscoe, Adam Masterson, Ilona, Mark Sullivan, Matt Perriment and Steve Young.
 #MusicMakers2017
Line Up
"There was never a plan to start making solo records," begins Michele Stodart as she reclines into the seat of a Soho caff and stirs the froth into her cappuccino. "But then something happens. The songs you've been writing just for yourself, whilst playing in a completely different band, take on a life of their own. Before you know it, you're walking onto a stage where there's just one mic stand, one monitor and no drums. And you've no clear recollection of what got you there!"
Not for the first time, Michele ends an utterance with a laugh that suggests she's as interested to hear what she's about to say as the person asking her the question. Over a decade since The Magic Numbers landed in the top ten with their double-platinum-selling debut album, Michele has taken temporary leave of the band she formed with her brother Romeo, to release her second solo album. Released four years after her solo debut, 'Wide-Eyed Crossing', the nine songs that comprise 'Pieces' confirm that, almost by stealth, Michele has turned into an artist whose work bears strong comparison to some of the touchstone songwriters that helped shape her outlook.
"With your first album," she explains, "It's very much a matter of planting your flag in the ground, assembling the best songs you've got, and saying, 'Here I am.' With this one though, I could start thinking about putting together something that felt more narrated and focus on the storytelling a bit more." For Michele, it was a matter of getting tone and texture right rather than rushing into anything. One of the earliest songs to take shape on the record was 'Something About You'. In doing so, it set the emotional temperature for much of what followed. It's impossible to miss the aching vulnerability in Michele's delivery, as she tells her younger self that "life waits for no girl/Who fears the dance of letting go" over a breathtakingly ornate string arrangement. "I think surrendering to an emotion, letting go of reservations and morality, to really feel something intensely, is actually a strength," Michele argues.
Here and elsewhere, the bedrock of Michele's writing is a reliance on rock-solid melodies that always stop short of outstaying their welcome. Keen to ensure that the tunes earned their place on the record, Michele wrote most of the songs on 'Pieces' away from her guitar – only setting them to chord sequences when they refused to leave her head. That would certainly explain the southern soul languor of opener 'Come Back Home' and the similarly tender 'Oh By and By'. As Michele explains, the latter song is a good example of the unexpectedly fruitful restrictions that parenthood places on the creative process. "That was written when my daughter Maisie was still a baby. I was putting her to sleep and sitting next to her writing this song, which obviously I had to do almost silently. But actually, that's not a bad way to write. Because if a song can sound good without even a hint of amplification, you know it'll sound good whatever you do with it."
Michele's daughter also happened to be with her when one of the defining songs of 'Pieces' unexpectedly descended upon her. Recalling the socially conscious vignettes of John Prine and Iris DeMent, 'Once In A While' came together when Michele and Maisie were rushing from their West London home to catch a train into town. "The last thing on my mind was music," she recalls, "I was walking down the steps of the station with my little girl and we saw a homeless guy just sitting there. He had suffered some sort of extensive burns – and my first reaction was to hide my daughter from that pain and hurt. I remember standing there, unable to do anything other than cry, then just gave him whatever change I had in my pockets and we moved on. For a while, the whole thing stayed fixed in my mind and the song grew out of it, in this case into a parallel universe where I could somehow make everything better. It's not about tidying away difficult emotions, though: for me, a song can be about holding on to those for longer than would normally be comfortable."
Having experienced toxic relationships and intensely loving ones, Michele feels well placed to hold forth on both scenarios. 'When Is It Over?' parlays sentiments that will be immediately recognisable to many women who have ended an abusive relationship only to realise that the underlying insecurities which propelled them there in the first place are harder to shake. "I wrote that one in a hotel room in Belgium," she recalls. "You find yourself in a place where you keep repeating the same mistakes and you keep telling yourself it's ok to do that. I used to seek out darkness, perhaps thinking that I would write better songs as a result of it. But really, you don't have to seek it. It's all around us."
All of which brings us to the "trade off" to which Michele refers when describing one of the songs on 'Pieces' which concern loving relationships: the more precious the love you find, the greater the fear and awareness of the forces that conspire to take it away. 'Just Anyone Won't Do', the song in question, is another example of the increasingly assured narrative voice that Michele is bringing to her songs these days. In this tenderly turned study of loss, we're reminded that the longer and more loving the relationship is, then the greater the grief that follows it: "There's a place to the left of you/Still cold and unlaid in/The bed's all made up," she sings. Even if she makes it to the chorus in one piece, you may fare less well.
The album concludes exquisitely with 'Over the Hill'. "It took me a long time to write," she says, "because I didn't want to be too specific. I wanted it to be about life weathering adversity, into old age and maybe beyond." Perhaps fittingly, given its place on the album, 'Over the Hill' is a dramatic marker of the progress that Michele has made since we first saw her plucking at the bass guitar that, as a 15-year-old, she only ever picked up at her brother's behest. To hear her hushed invocations of "follow the sound" giving way to the song's modal acoustic coda is akin to seeing morning reveal the extent of a frantically inspired night's work. Michele Stodart has learned from the best, and in the clear light of day, it absolutely shows.
A singer, composer and lyricist with an innately soulful vocal and an instinctive ability for story telling, Dani Sylvia makes for an enthralling listen.
Dani Sylvia's debut EP 'Monologues' features all new original tracks including 'Coming Back' and 'Forever Young'. It is a captivating taste of what to expect from her first album, 'Tall Tales', planned for release in the latter half of 2016.
After graduating from The Guildhall School of Music and Drama, Dani has gone on to perform with an array of artists at some of the UK's most prestigious music events. Her most recent credits include: Paloma Faith at The Proms; Labrinth at the BAFTAS; Tom Jones at the BBC Music Awards; The Who; Gary Barlow and Diversity on their UK tour.
Dani Sylvia is fast making a name for herself so follow her on social media and come along to a gig to experience the ineffable spirit of her live performance.
Social media links: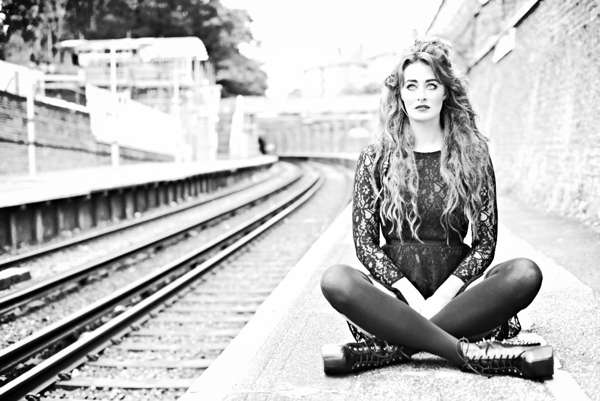 BIO
Up Down Go Machine are a four piece outfit hailing from Wales, via Lincolnshire and Kent.
The band weave delicate folk melodies around their acoustic driven sound, which is bolstered by the telepathic harmonising of siblings Stephen and Ria Hallwood.
Catchy percussive elements from drummer Sam Martin and Stephen Plumb add rhythmic vibe that propels this acoustic-style into something more interactive and energetic.
Their songs are unashamedly heartfelt and direct, with strong nods towards Elbow and Ben Howard but never stray too far from their home grown, Celtic roots.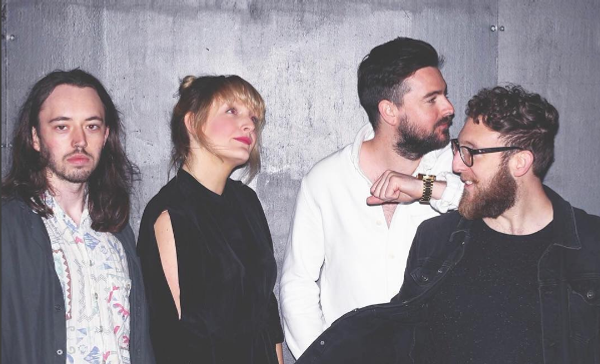 '…arguably one of the hottest new acts out there.' – Spindle
Anna's brand new EP 'Sweet Charity,' is being released on March 20th, 2017 with her London launch at The Victoria in Dalston, London followed by a UK tour.
All of Anna's releases have now charted in the top ten of the iTunes singer songwriter charts and sold out all three of her London headline shows at Servant Jazz Quarters, St Pancras Old Church and St Leonards Church.
Recently off tour in Europe supporting Jake Isaac, Anna just completed her first US tour playing NYC, Nashville and LA also performing live in CBS LA TV. 
Influenced by the likes of Joni Mitchell, Jeff Buckley and Carol King. Anna's haunting, deep and mature vocals alongside her thought provoking and raw music promise to leave audiences as someone to remember.
Anna also launched her own line of gin called 'Joe's Gin' made by Mason's, an elderflower infusion inspired by her brother who used to make them elderflower cordial as children. Mason's gin is sold in the likes of Harvey Nichols and Selfridges.
"Really polished...She doesn't need our help, we need her." Dermot O'leary Radio 2
"And Promise We'll Never Grow Old gives us a tantalising glimpse into just what she can do – it's a wonderful, cinematic ballad which calls to mind a slightly folkier version of Ren Harvieu, all topped off by Anna's stunning vocals." BBC 6 music, Fresh Faves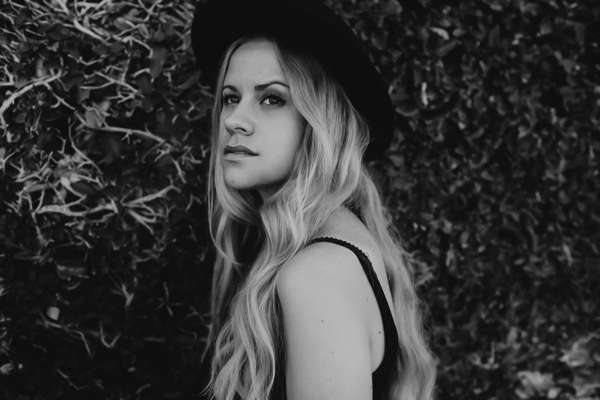 "A voice that sounds like a blend of some the greatest singers of the last 30 years in one person" Graham Robertson (BBC London)
"'Smooth sound of Sade meets a rockier edge. Oodles of talent and a stunning voice"- Emerging Icons
"Absolutely brilliant" Joanne Good (BBC London)
"Beautiful, unique voice" (The Upcoming)
"A wonderful and talented girl" Ace (Skunk Anansie)
"What a voice – sumptuous and sultry at low volume, powerful and beautifully-toned at normal range, with a buzz-saw intensity rasping through when the song demands it" Martin Sharman (TGTF)
"Beautiful voice, just yummy!" Peter Howarth (The Hollies)
"A voice full of individual tone, phrasing and character. A breath of fresh air" Lyndon Connah (Level 42)
"The best live performance we've had on the show this year" Sunny and Shay (BBC London) 2013
"Love ILONA's voice.. love the band" Lenny Zakatek (Alan Parsons Project)
"'Love is Stupid' sounds like an American country hit" Billy Butler (BBC Merseyside)
Originally from Bulgaria, but based in the UK for the past 10 years, ILONA has had a life that makes her unlike many others. With a rich blend of influences to draw on, combined with her passion for music and the ability to speak 4 languages fluently, she is truly a unique and original performer. Discovered by songwriter/producer Tony Moore (Ex- Cutting Crew/ Iron Maiden) 3 years ago, ILONA has gone from performing her first ever solo gig of 1 song live to headlining festival stages and touring the UK and US. She has supported Newton Faulkner, Gabriella Cilmi, Passenger, Hudson Taylor, The Dunwells, Jillian Jensen (US American Idol), Adam Ant, Jon Allen, Tom Baxter, The Feeling, Paul Rodgers, Willy Mason, Daniel Bedingfield and Miss 600 to name a few, played SXSW in Texas alongside Marcus Foster and Eliza Gilkyson, jammed with Ed Sheeran, and performed at The House of Commons as part of Rock the House. Still an unsigned artist, she won an award for Best Video for her song 'It's 1966′ in the Ladylake Independent Music Awards in Florida and entered the Beat 100 Video Charts at number 11 with 'My Favourite Defeat', filmed in Paris. ILONA closed BBC London Radio Christmas Special show in 2011, together with US star Sonna Rele. In 2012, ILONA completed a tour of the UK where she played SoundCity in Liverpool, Glasnost Fest in Wales, headlined the Bedford stage at GoNorth in Scotland, opened Folkfest 2012 and played shows in the Channel Islands, California and Norway. Her debut E.P. 'My favoruite defeat' followed in September, released through MiniMajor Music and Absolute via Universal. During the Olympic Games 2012, ILONA was invited to perform for Team USA at Oakley Safehouse and as a result her song 'ALL SHE'LL EVER NEED' has been included in SupaJam's Safehouse Sessions album. In November 2012, ILONA performed alongside Nik Kershaw at The Union Chapel for Childline Rocks Charity. Her second single LOVE IS STUPID was released on May 13th 2013, received extensive airplay in the UK and made the national playlist on SubTV for 2 weeks (1.75 million viewers weekly). She played festival stages at Beachbreak Live, Cornbury, Soundcity Liverpool, GoNorth Scotland, Tunbridge Wells Mela and Southend Festival, and headlined Chislehurst Rocks. 4 of her songs are currently featured on the national playlist for Caffe Nero in the UK., where she has performed exclusively for Caffe Nero Head Offices, and for new initiative Penny for London.
As an ambassador for Childline Rocks, she is to play more shows supporting the charity in 2015. She played her debut headline show in 2014 to great reviews and a packed venue at the STABLES Milton Keynes in the UK, and added a fifth member to her live band, on lead guitar.
ILONA made her debut TV performance last year at International Festival in Valletta, Malta broadcast on TVM, where she won an award for her live performance of original track 'Love's like a loaded gun' presented to her by WAFA.
She released her second EP 'Thunderstorm' together with her next single 'Back to You' on May 18th 2014 via Absolute Ltd/ miniMAJOR Music which reached number 2 for 2 weeks on the iTunes charts in her native Bulgaria. She received great media interest in Bulgaria, national radio play and TV exposure, and played the sold out DISCOVERY Festival there in May. BNT tv then featured an interview on ILONA's career so far naming her 'The first Bulgarian rock artist breaking through in the UK'. She then returned to the UK and was invited to play the SONY Unlimited Stage at BST Hyde Park supporting Tom Jones, followed by Tony and Guy's Annual Charity gala, and another headline show at The Cuckoo Club in London. In August 2014, ILONA flew to the US to write and perform, and played at legendary NYC venue Rockwood Music Hall.
2015 summer will see her play stages at festivals the UK, shows in New York City, and more dates TBA. She is currently recording her debut album and her new single 'Beautiful Country' is to be released in spring 2015.
Others have likened her voice to Shania Twain, Karen Carpenter, and even Sheryl Crow, but ILONA also has something very special all of her own. A unique tone, a natural sense of dynamics and the ability to sing a lyric, tell a story and make people know she means it.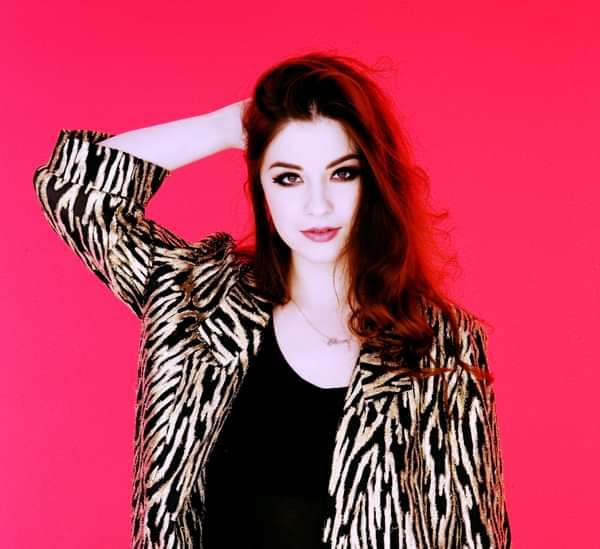 Mark Sullivan is a well accomplished singer/songwriter from Hitchin, Hertfordshire with a massive voice and an ear for writing memorable and immediately familiar sounding songs.
He is a Master of the loop pedal and expertly executed guitar solo's with string destroying showoff Pieces.
After learning to play guitar Mark formed his first band 'Gekko' at the young age of 15. Gekko went on to become one of the best, most accomplished local bands over the next few years playing shows at some great venues/festivals including Dublin Castle, Bulldog Bash and Rock In The Park as well as performances on local BBC Introducing shows. When the band split in later years Mark continued to play as frontman of 'The Marksman' acoustic duo with percussionist Clint Henderson. In January 2013 he decided to pursue his dream of his originals career as a soloist under management and started performing solo as Mark Sullivan.
With the solo career starting well and his fanbase growing Mark was starting to play some good venues and getting booked around London a lot more, playing shows at venues such as the 12 Bar Club, Alleycat Bar and Proud, Camden. In August 2014 Mark was booked to perform at Osfest, a growing festival which now boasted a 10.000 attendance which marked the first stepping stone to bigger things. With London shows now a weekly thing Mark was getting booked for special events such as venue launch nights in the city. Off the back of the performance at Osfest the start of 2015 Mark was booked to play a show at The Troubadour, London which in turn secured him a small UK tour with London based music agency Live and Loud. This made way the chance to play at some great venues around the country including Elland Road Stadium, Ricoh Arena, Bolton Arena and Wembley Arena through the start of 2015. Whilst on tour we received confirmation Mark had been selected as a finalist for Government backed 'Rock The House' which was a scheme aimed at finding the best emerging musicians the UK had to offer. Mark performed and won soloist category at The Bedford, London and went on to play at the Houses Of Parliament Guest Rooms, followed a few months later with an exclusive VIP show at the US Ambassadors residence at Winfield House, London.
This raised Mark's profile higher again and went on in the second half of 2015 to play shows at The Water Rats, Ronnie Scotts, The Bedford, Farr Festival, Marylebone Summer Festival, Rhythms Of The World and also supporting artist Kelvin Jones several times at shows. At the end of 2015 Mark was booked to play a new night at London's 02 Brooklyn Bowl, 'New Blood' which again highlighted the very best emerging musicians on the scene.
Starting 2016 strong he was being booked at some top venues including, The Garage, The Hard Rock Cafe and Century Club, Soho. With his career now progressing it was time to start recording some new music and after speaking with several top producers, Mark flew out to America (NJ) to record the next EP with grammy nominated producer Steve Greenwell, and was lucky enough to have some great session players feature on the tracks including Jack Daley on bass. On return from America and the new tracks being prepared for release Mark was invited to London TV to talk about his music and blossoming career which then led to a slot at the first Major festival, Isle Of Wight 2016. After this, booking agency Coallition Talent booked Mark for the well recognised Coffee House Sessions tour around London and were so impressed they booked Mark for two festivals following this, The Big Feastival (20,000) and Camper Calling (6,000).
With the new tracks mixed and ready for release Mark has now secured one of the top London PR and Radio teams for the release of the first single which commences in January 2017 alongside a small UK Tour and BBC Radio appearances.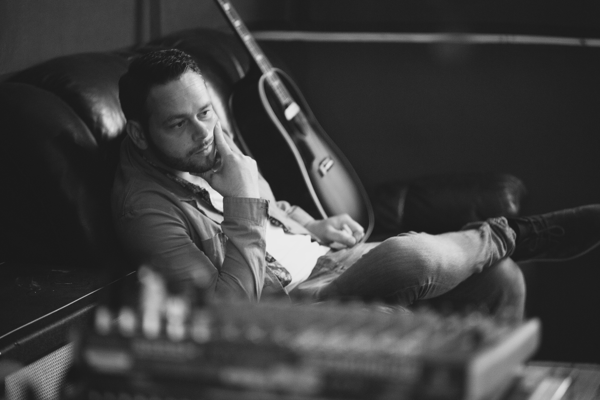 BIO Matt Perriment is a 24 year old London based English singer/songwriter establishing himself originally on the South England festival scene, who began writing his folk / indie influenced music 7 years ago.
Having just released his debut full band Everlast EP on all major platforms, recorded in Iguana Studios Brixton, the this year will see Matt play at venues such as The Lexington, Barfly Camden, St Pancras Old Church, The Islington and the Graucho club to name a few. Matt has a strong connection with Sofar Sounds, having played multiple London and international Sofar shows.
Matt was on a Netherlands tour in Feb / March 2017 to promote the new EP, and has just returned from touring Germany and Switzerland supporting Josh Savage. In addition, Matt has been confirmed for festivals such as Blissfields, Winchestival, KT in the Park and The Music Makers festival this summer. Matt's first London headline show is being held at the Servant Jazz Quarters on 23 August 2017, before heading out on his New Zealand Tour in October.
PRESS REVIEW "Today, I am faced with an exceptional Folk singer-songwriter…Not only is his music tangible but different to what is out there and has the genuine feel of a professional, world-class act." - (Musicmusingsandsuch 2017)
"Matt is a gifted singer songwriter living and working in London. His indie/folk is intricate and thoughtful. With a nod to acts like Bears Den and Ben Howard, Matt has captured everything good about the current climate of indie folk, all the while remaining separate and distinct." - (Fairlight Studios 2016)
"The acoustic tent continued to deliver fantastic voices and effortless guitar throughout the day; notably, Matt Perriment, whose cover of John Mayer's 'Waiting for the World to Change' was mesmerising and held the crowd speechless" - (Strong Island Blissfields Festival Review)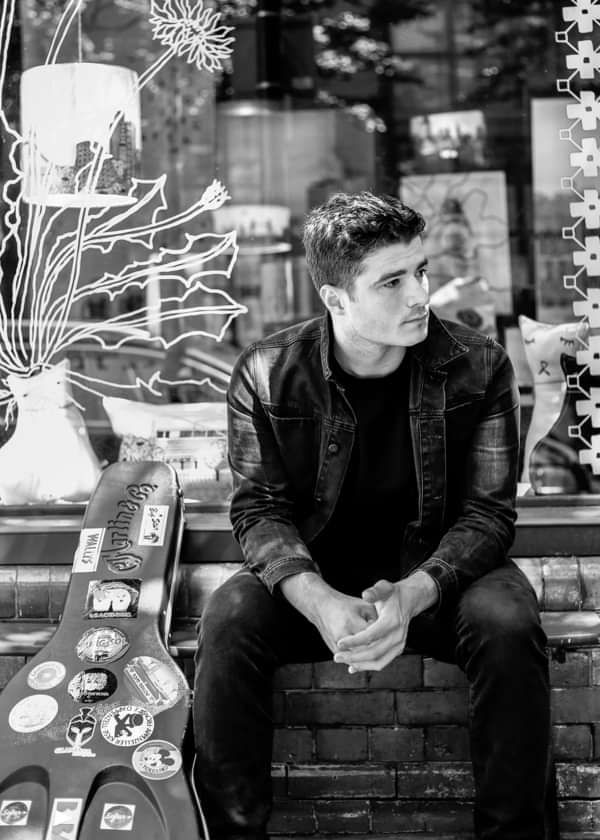 A singer/songwriter & globe trotting session guitarist. After years on the road with Darren Hayes (Savage Garden), Ramin Karimloo (Broadgrass band, Les Mis, Phantom) he has finally released his own blend of Acoustic Country/Pop & Blues. "A fine & powerful voice" says Radio 2's Head of Music, Jeff Smith. Recent performances include Bob Harris 'Under The Apple Tree' support for Nashville star – Carlene Carter, UK Blues singer – Jo Harman, Time Out London's - Rising Stars of UK Country, The Union Chapel London, Islington Assembly Rooms, London C2C Festival, The Edinburgh Fringe, Rhythms Of The World and local events. His live sets have enthused his ever growing fan base. His music has been aired by Bob Harris (BBC Radio 2) Tony Fisher (BBC Radio Essex), BBC Radio Kent as well as BBC Radio 4, BBC 6 Music + Local & Worldwide international online & FM stations. His debut album 'Troubadour' was released on July 1st after raising £6000 on Pledge Music. First single 'Back To Mine' released on Mar 8th & second single 'Home For The Summer' on Aug 19th. The 3rd and final single is due in Jan 201*7 * "I first saw Steve at Chris Difford's Songwriting Retreat and immediately recognised that he combines incredible guitar playing with warm and sensitive songwriting – he's a top talent'"
– Bob Harris, BBC Radio 2
"Steve manages to blend English reserve with American folk to come up with something truly authentic. If Jack Johnson came from Welwyn Garden City, this is probably what he'd sound like" – Nik Kershaw
"Steve takes you on a wondrous journey throughout his songs, with his story telling lyrics and brilliant vocal delivery" – John Weller, Nevis Radio
We are loving Troubadour by @steveyounguk – deffo our #NewMusicFriday
 – The Yorkshire Times
My commute into London was made easy with this @steveyounguk . Listen to Troubadour by Steve Young on @AppleMusic – Tony Fisher, BBC Radio Essex
1 of the best albums of the year! Troubadour, plus Interview with Steve Young (@steveyounguk) a fantastic singer-songwriter with a killer new album! Sound waves Review READ INTERVIEW HERE
YES!! " New Country UK" likes "New Country" from Steve Young UK!! Indeed, he is a fantastic artist and ‪#‎Troubadour‬ is a fantastic album!! GO GET IT!! ‪#‎NewCountry‬ ‪#‎UKcountry‬ ‪#‎AltCountry‬ ‪#‎NewSongs‬ ‪#‎NewAlbum‬ – New Country UK (Blog)
It's what used to be called Americana, touching on traditional country, but losing the twang in lieu of pop/rock. So it's more for Eagles fans than it is for Waylon Jennings ones. And there are some rather nice tunes here. After a brief intro, you're off into the album highlight, "Out Of Our Minds", which is a driving seventies country rock tune of the highest order. He gets a bit more New Nashville with the poppy "In My Dreams", which would get some heavy airplay if he was over there instead of over here. He goes all acoustic further on with the likes of "Old Friend" and "Life Changes In A Heartbeat", but where he lays his hat he lands on gold. An excellent release which should do him a power of good – The Rocker (Blog)
Those who helped fund this Pledge campaign album will be well satisfied with their investment. It is a superb collection of songs from a singer with a great ear for a tune, and an album that you'll keep returning to for a long time to come – Chris Farlie, W21 Music READ FULL ARTICLE
The collection of songs has a cool groove and a bit of swagger. It's the sound of a laid back summer day. If forced to give some sort of comparison, I'd say that Steve Young's music is a dose of Billy Joel's vocals and songwriting, a dash of John Mayer's blues on the guitar, a helping of Poco's vibe, and a lot of Steve Young's own uniqueness – Soundwaves Review READ FULL ARTICLE
Steve Young's debut album, 'Troubadour' is both moving and deeply personal, with thirteen tracks ranging in style from pop and rock to country, and probably everything in between – Essentially Pop READ FULL REVIEW
All in all, a very accomplished debut album and one that's worth repeated listens. There's clearly a wide range of influences and I think Steve does a fine job of modernising some of the great singer-songwriters, whilst still keeping his own sound. Unusually, there are very few negatives about this album, the production is solid throughout, the melodies and harmonies work very well together and the vocals (and lyrics), as mentioned previously, are exceptional. Certainly an artist to keep an eye on for the future – Gigs Bands & Tours READ FULL REVIEW