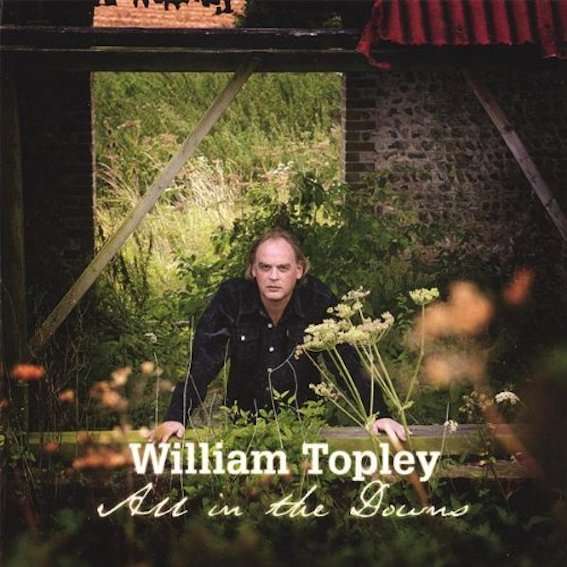 All In The Downs Lyrics
Download for free by joining the mailing list to receive news and offers from William Topley. You can unsubscribe at any time. We'll also ask you to confirm your location in order to help with future event planning. For more details see the privacy policy.
This service is provided by Music Glue. By submitting this form you agree to the terms and conditions
Microsoft Word - Lyrics 3 AITD.docx
ALL IN THE DOWNS
Are You One Of Us?
You better settle up slim I hate long goodbyes Take more than gator tails to keep me up all night Well it's heaven I want And it's heaven I've seen Now I'm torn between you and the rest of my team
Well I need to know right now I wanna know right now I need to know right now Are you one of us?
Well you are a callous young maid With a cynical phrase You like to twist on sixteen And make the joker bleed Well your squealer's been working I got the cops on my fence And a red rum and soda seems like the sole defence
Spare your sweet reservations Spare these friends of mine sitting by the fire We are going to see in the sunrise We've got blankets and bottles of wine So used to getting your own way I guess people like you always do But tonight little angel You got to choose Are you one of us?
She made the mission bell ring And the cold harbour drop She's got a set of white wheels Never gonna stop
I need to know right now I wanna know right now I'm happy to know right now That you're one of us
Holding On
Said I want what I just can't have 
 Heaven only knows and heaven rarely says
 Bread and wine that just can't explain
 How love can never die and love can never blame
 Said I want what I can't afford 
 Won't somebody save me for I have lost my way
 The evening light from the Sultan's tower 
 And songs in stranger's scales
 Are all I've left to trade

I come alive when the lights go down
 And the silver water's free
 With gypsy songs and with thunderclouds 
 And with all you mean to me 
I'll be holding on
Said I'm craving your Harlem slide
 Let the pool of lovers writhe 
 With the sinners breast tonight
 The bitter pearls of a mad-man's tongue
 Let the night birds cry with love
 For I'll be moving on
 I know you tried but you can't explain
 Heaven only knows and heaven rarely says
 I can't pretend that I don't feel pain
 And that I've been loose to long
 And love should never stray
She turns to me as she lights the fire
 And says all I've ever known
 Is that I'll be left alone
 Said I fear what I can't explain
 And heaven's only praise
 Is in dark and stormy rain
 She says she's gone but she don't know why
 Higher than the stars I've been left in space to cry
 I can't pretend that I want to fly
 And if I've been left alone, 
 Well at least I now know why
 I come alive when the lights go down
 And the silver water is free
 With bitten nails and with Queendoms' crown
 And with all you mean to me I'll be holding on
Lotus Eater
I can't bring you love, I can't bring you peace I can't bring you inner-visions I can't help you fly
 Or take you home or bring you to submission
I can't give you wine, I can't bring you sin
 In the talk of higher tables
 I can't show you Rome I can't free the twins to
walk in garland fables


I can't speak in tongues, I can't find new worlds
 I can't guarantee the mission I can't set you stones, I can't sew you silk 
 I can't dry your ammunition
 I can't tame the reef, I can't train the tides
 To fall as silver water
 I can't ride the winds of night
 In harness to a thousand horses
But I've braved the bootleggers, purveyors of lies
 I've distressed the dancing girls, with sibilant chimes
 I've travelled silently o'er thousands of miles
 This sea green jealousy won't leave me behind
I can't see the light
 And leave the line to be a lotus eater
 I can't tell if black strap or molasses tastes to me the sweeter
 I can't leave the lighthouse road The high ball or the vale of coral I can't trade the secrets of the sultans for a safe tomorrow
Saint Emilion & The Sinner
How am I going to walk the plank now my feet are tied together How am I going to list the lights I've followed to shore How am I gonna learn the songs that I know they sing in Heaven How am I gonna do with out my water no more
Scattered figures on a glass horizon The Sound, the sextant and the sea-birds wing Moving west in to a pink dimension The smell of wood-smoke on the whispering wind
It ain't easy, You gotta find somebody That can let up on the confusion Never easy, not for anybody Saint Emilion and the sinner on a Toussaint night Down with the sinners all night
You gaze upon the western isles that you swore you would win for heaven They didn't even want you at the height of your game How are you going to right the wrongs that have been hurting you forever Put Saint Emilion and the sinner in your Toussaint frame
Scattered figure on a glass horizon The smell of wood-smoke on the whispering wind
Said I need you sweetness Said I long for your love light, You got it shining in your eyes Said I need your loving angel Said I long for your sweet summer light You got it shining in your eyes
Isolation
You promise that you'll never leave
 You say you've wracked your mind For words to convince me
 Suspended me in disbelief
 You never tire of finding ways to forgive me
 I know they'll come in force at dawn
 To find flowers of fury fresh from Kingston
 To tell us we don't know we're born 
 Another night of this and we'd all have been history
But could you go back to living on California wine And BC Nugs
Book matches and Turner classics, Re-fried beans and the ceaseless search for love
It isn't that I can't be strong 
 I've just been left alone too long to begin with
 You tell me that I got it wrong
 I only see one side and my eyes have been blinkered
 You're forcing all my friends to leave
 You finally colonized my suite with your pass key
 You got me on a new regime
 But the lawless road seems loathe to release me
Could you go back to living on California wine And BC Nugs
Book matches and Turner classics, Re-fried beans and the thankless search for love That's when my enemy's enemy becomes my friend
I have travelled almost half the world
 To leave me more confused than I was to begin with
 You think you've finally found your girl
 But the Siren's song proves hard to compete with
 I know they'll come in force at dawn
 To find flowers of fury fresh from Kingston
 To tell us we don't know we are born
 100 years ago we would all have been history
But could you go back to living on California wine And BC Nugs
Book matches and Turner classics, Re-fried beans and the ceaseless search for love
 That's when my enemy's enemy becomes my friend
 That's when my enemy's enemy becomes my friend
You could have anybody waltzing your time On the tarmac trailing silk
 Now renting at the gardens of Allah Take to your bed with codeine and pangs of guilt
That's when my enemy's enemy becomes my friend
 That's when my enemy's enemy becomes my friend
Sooner Or Later
In the back light There is a kind of alibi When your harmonies have let you down Can I steal love With my cold and angry hand 'Cos you've got a look in your eyes In your eyes
Sooner or Later Why suffer alone? The lights on the runway Are taking you home
By the back line There are so kind you want to cry But your harmonies have let you down Never fly to compromise Let her slide or formalize What you got girl You got it on your own You got it on your own
Sooner or later Why suffer alone? The lights on the runway Are taking you home
Under black skies Into shady enterprise When my sophistries have let me down That's when I steal from love with my cold and hungry heart Because you got the light shining in your eyes Shining in your eyes
Quicksand
Quicksand Queen come every night Eyeballs flashing like neon lights Quicksand Queen shoot the strip all day Every time we meet she get her own sweet way
Quick goes my house Quick goes my car Quick go my friends and my life so far Quick go my teeth Quick goes my skin Quick goes everything that I believe in
Quicksand Queen make me into a liar Who's gonna love you when I retire? Quick sand Queen take my cash at night Wake up in the morning and my sheets are alight
Quick goes my heart Quick goes my mind Quick go the lovers that I left behind Quick goes my skin Quick go my bones I just can't seem to leave Quicksand alone
I can't help myself tonight Lord it's been a long time I can't help myself tonight I'm into Quicksand
Quick goes my house Quick goes my car Quick go my friends and my life so far Quick go my teeth Quick goes my skin Quick goes everything that I believe in Quick goes my heart Quick goes my mind Quick go the lovers that I left behind Quick goes my skin Quick go my bones I just can't seem to leave Quicksand alone
I can't help myself tonight Lord it's been a long time I can't help myself tonight Man I feel so fine I'm in to Quicksand
Chapter And Verse
I saw you standing down on the 101 Holding out your sign Saying if you want me you'll be mine Even when I'm gone You'll still hear my lonely song and you'll want me back
I swear I saw you fold on the 505 Kicking in the trunk of some lame Dodge Dart looking piece of junk And with dreadful clarity Saw you climb in next to me And I want my life back I tried living as a box car gypsy I tried sleeping in the dirt I tried walking with a long leg woman I wasted lifetimes, both blessed and cursed I tried living with the low rent crazies I tried dealing with the worst I tried dancing for the lost and lonesome They start drinking somebody gets hurt I wrote the prayer-book Chapter and Verse
I tried to get back in touch on the 213 number you both gave To every primped up, nasty, hildalgo-knave And with perfect symmetry You could sing blood harmony And bring the desert back
Traitors' Gate
When did I ask for your intervention Or warrant sanctions from friends so true
 I used to shiver in expectation at all you said you'd do
 I watched you listen with animation
 Till with hysteria wild you grew I never learned to resist temptation
 And nor my love did you
Traitors just can't see
 What I believe is love
 Said I've been bad, beat up and sad
 Betrayed but believing in Love
I never signed up for Jacob's ladder
 To serve a sentence severe and cruel
 To count the hours of a silent vigil
 As wise men fought for you
 I never boarded your listing vessel
 Or took to waters of violet blue
 I never asked for your absolution
 Or favours from your crew
 Which they do
Traitors just can't see
 What I believe is love
 Said I been blind, betrayed and been lied to
 But I'm still believing in love
I never studied your insurrection
 Your paper tigers your march for truth
 I never sought out your condescension
 I hardly needed to
 I never waited on inspiration
 Defied conviction my whole life through 
I never learned to embrace rejection
 And nor my love should you
But I've braved the bootleggers, purveyors of lies
 I've distressed the dancing girls, with sibilant chimes
 I've travelled silently o'er thousands of miles
 This sea green jealousy won't leave me behind
You know I want you and I'm willing to try
 Been lotus eating now since seventy nine
 We take the great white way in seven days time oh no
I can't bring you love 
 Can't bring you peace 
 Or bring you inner-visions
I can't tame the reef, I can't train the tides
 To fall as silver water
 I can't ride the winds of night In harness to a thousand horses I can't show you Rome
 I can't free the twins to walk in garland fables
 I can't bring you wine I can't bring you sin in the talk of higher tables
So bring on the bootleggers, purveyors of lies
 I've distressed the dancing girls, with sibilant chimes
 I've travelled silently o'er thousands of miles
 This blood red heresy won't leave me behind You know I want you and I'm willing to try
 Been lotus eating now since seventy nine
 We take the great white way in seven days time oh no