Studio magic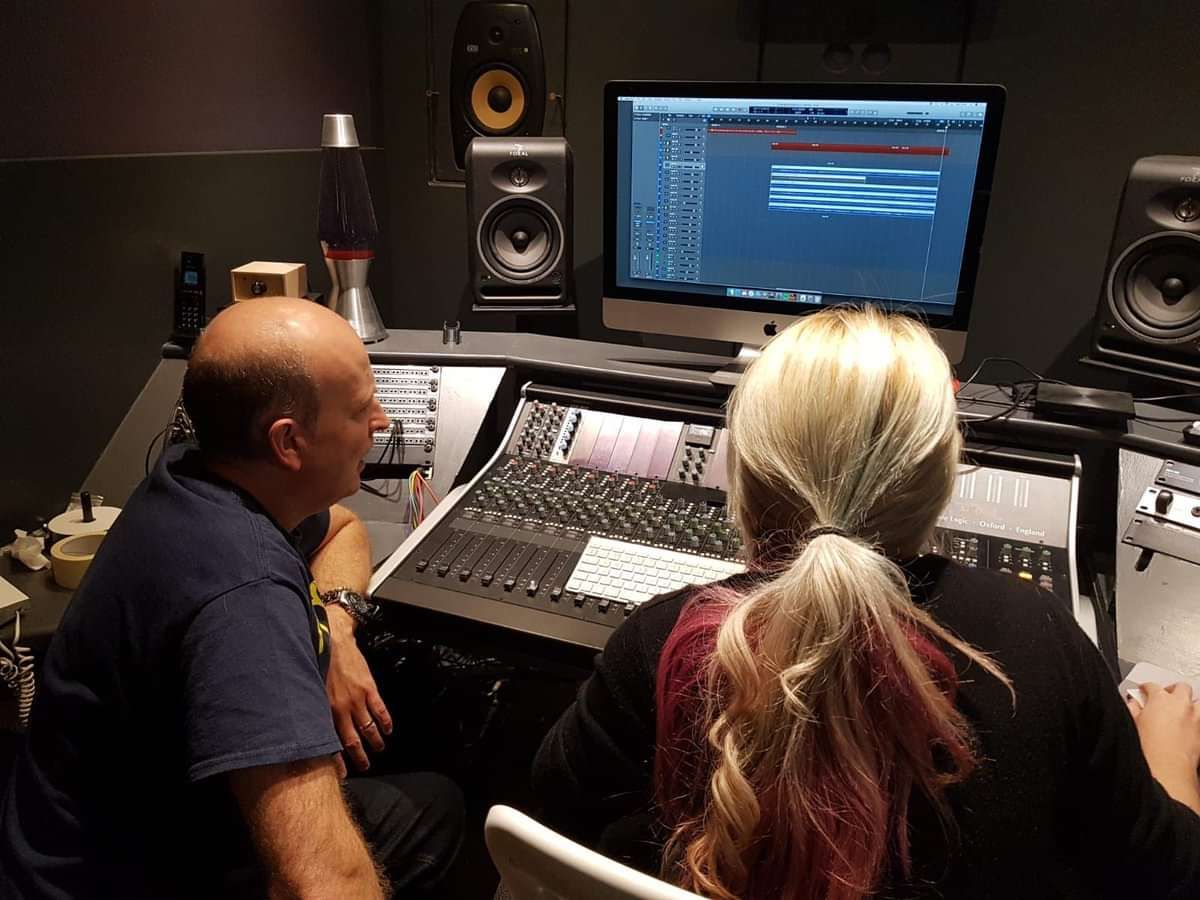 With the BBC deadline for UK applications fast approaching, The Transistor Brothers spent last Sunday at the fabulous Soundlab Studios, Essex.
Geoff has previous studio experience including working with the late Caspar Pound (A Homeboy A Hippie & a Funki Dredd, The Hypnotist), putting out an album as guest keys with Beat of the Beast, and producing an EP when his Latin pop band Billy Bossa & the Novas, had their first record deal. Although Geoff is a dab hand at the whole recording studio malarkey, this was Paul's first foray into the world of the sound booth and using microphones worth more than his car.
Working with producer Lauren Deakin Davies, the TBs spent eight hours crafting their song into, what they hope, will be the UK's entry for Eurovision 2019.
"It was amazing," said Paul. "I've always dreamed of sitting at a mixing desk and, when Lauren offered to add some vocals to our track, I was keen as mustard to get in on some SSL mixing desk action. It felt surreal hitting the talk button to chat with Lauren in the sound booth and to cue her in."
"Lauren's backing vocal adds a new twist to our song. It's subtle and haunting and we love it" said Geoff. "It's such a shame that we can't actually let anybody listen to the song after all our hard work. The track that we'll upload to the BBC's Eurovision portal has to be fresh and not performed anywhere previously."
They'll be listening and tweaking the master this week and uploading the finished song in time for the October 26 Deadline.
Fingers crossed...