Long Live Leytonstone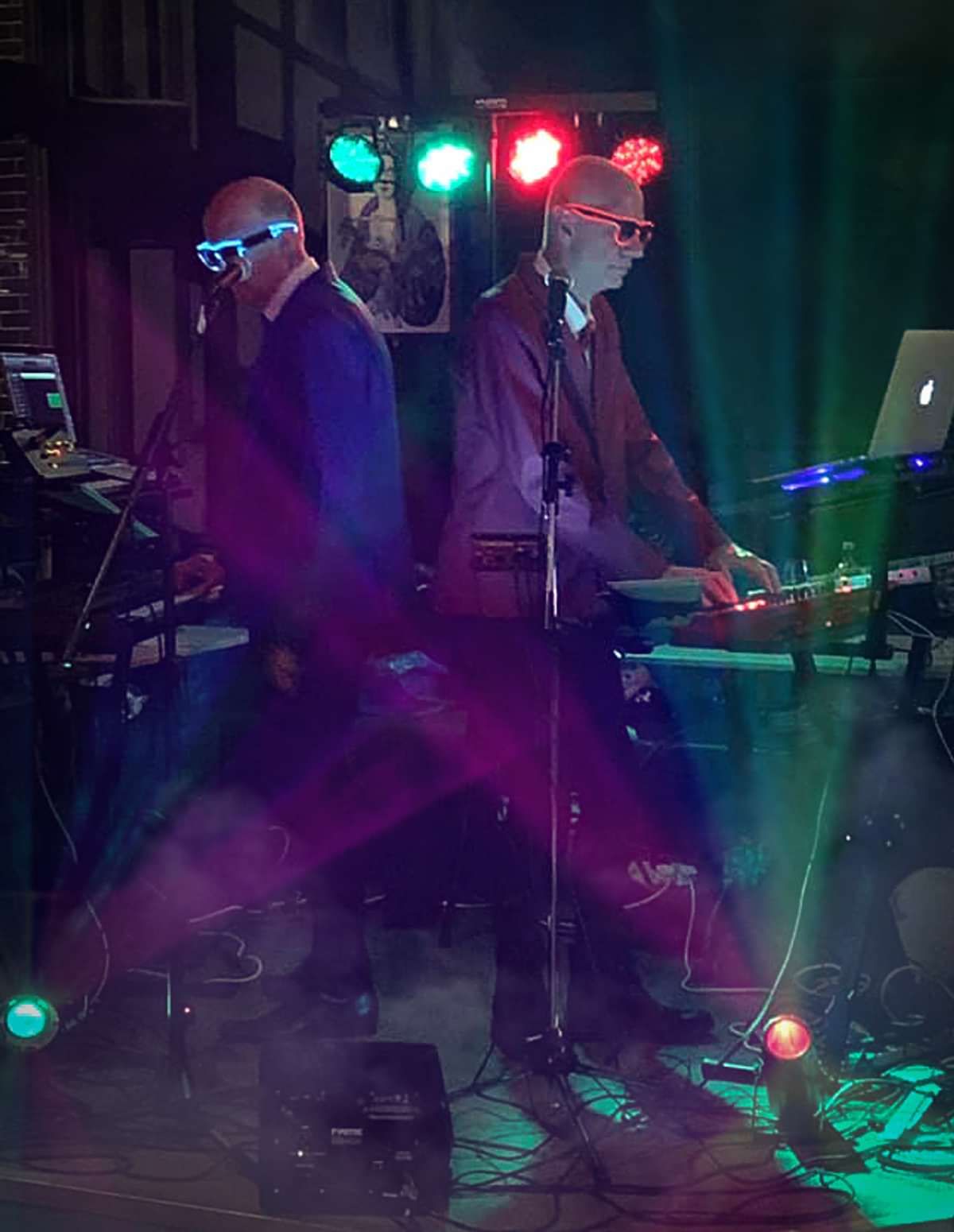 In 2019, the Transistor Brothers once again performed for the lovely people of Leytonstone at their annual arts and music festival. The Leytonstone Festival has been running since the 90s and boasts an eclectic mix of fantastic talent, such as Lakehouse Bell, DJ Dolly Dagger and Dave Octave.
The Transistor Brothers – not brothers, in case you're wondering – performed five synth-fuelled shows over the eight days of the festival.
"It was exhausting but exhilarating," says Paul. "Just setting up the synths, vocoders and sound modules, powered from Logic Pro software on two MacBook Pros, takes an hour. Then there's the rest of the show to set up. The lights, lasers, smoke machines and other effects. If you include sound-checking, dismantling the gear afterwards, travelling to and from gigs, a two-hour show can be a ten-hour experience. But it's worth every minute."
"We played our first ever gig as part of the festival back in 2016," explains Geoff. "Leytonstone has such a great vibe – a real village-like feel. It's a corner of London rich in culture and diversity, inspired by the area's history and the people who live there. We love playing there and it's always great to be invited back."
Although each gig was special in its own way, the Transistors both admit that the highlight was their Saturday night appearance at The Northcote, a big-hearted friendly pub filled with fabulous characters and an incredible atmosphere. The crowd were in fine voice from the second the boys stepped through the smoke and into the spotlights.
"They were a fantastic audience who really understood what we're about," says Geoff, "dancing on the tables from the first song and staying there all night. We're so excited to have been invited back".