Don't Say Sorry..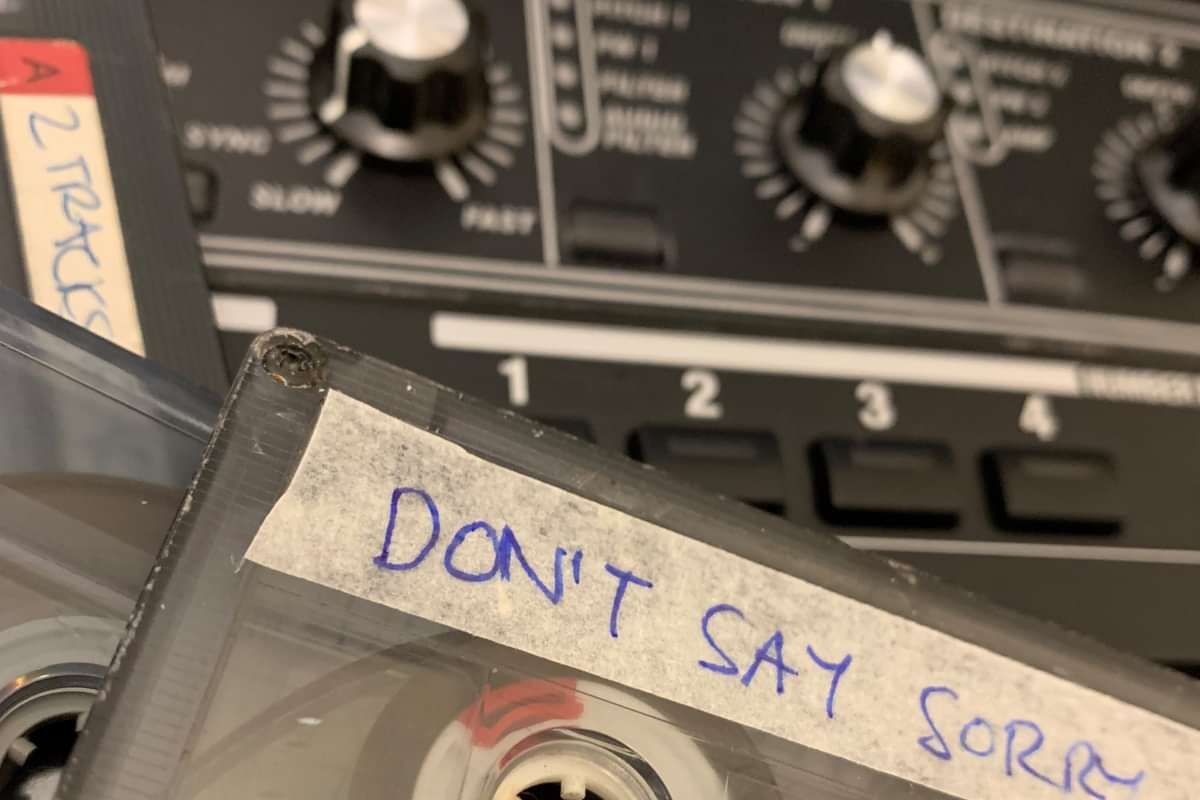 During the lockdowns, The Transistor Brothers have been busy trying to finish their, what seems to be cursed, first album.
They have all of the songs written but every time they plan to get together to add the vocals they get plunged into more social restrictions.
However, one of the songs they have managed to finish is Don't Say Sorry Just Dance, an 80s/90s synth pop anthem. They told the full story of how the song came about during a recent interview with Rob Jelly on BBC Radio Essex. The tale revolves around an old dusty box of cassette tapes that Paul discovered during some home renovations.
"We knew we had a load of old demos from the 80s and 90s but had no idea where they were. We were having building work done at my home and found this dusty old shoe box of tapes at the back of my loft. The funny thing is that, as technology has moved on so much, I now don't have anything to play them on."
The title for the song was taken from the names scrawled in felt tip on either side of the cassette. 'Just Dance' and 'Don't Say Sorry'.
"We did try writing the song using just dance don't say sorry, said Geoff "But it just didn't flow" The TBs recorded the vocal just before lockdown V1.0 and had quite a bit of radio play with it.
"A friend of ours at Artefaktor Radio in Mexico offered to have a remix created for us so we jumped at the chance. A guy called Grey Area did an amazing job and his remix makes us sound so much like the Pet Shop Boys. We're thrilled" added Geoff.
Videos for both versions of the song are available to watch on the TBs YouTube channel.