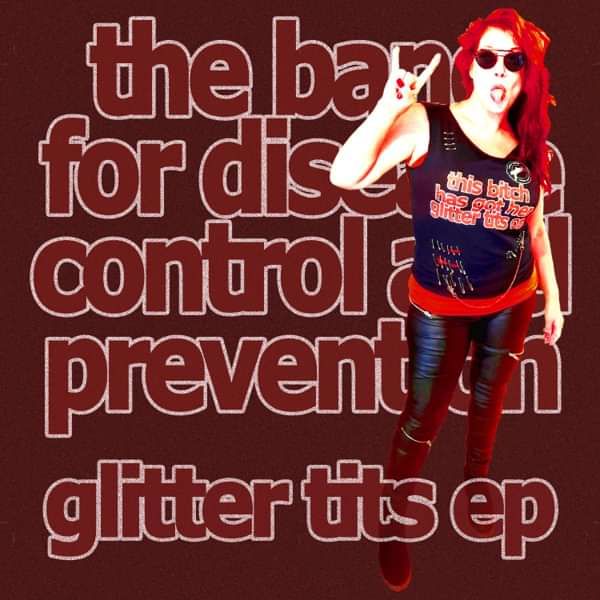 CD Glitter Tits (free UK shipping)
6 Track CD EP Glitter Tits.
Glitter Tits is the brand new EP from The Band for Disease Control and Prevention. Numbered limited edition.
"a relentlessly entertaining, refreshingly thought-provoking and gloriously unpretentious twenty minutes of unadulterated DIY widescreen punk, fit to burst with character and glorious riffage".
Track Listing: - (This Bitch Has Got Her) Glitter Tits (On) - Stories - Space Invaders - Red and Green
*Bonus Tracks: * - Read All About It - Insomnia