The Silhouettes, TBFDCAP, Acoustasonic
The Silhouettes + The Band for Disease Control and Prevention + Acoustasonic Line Up
The Silhouettes
The Band for Disease Control and Prevention The Story so far in 10 easy to follow parts
(i) x-Drill(ers) steal a vocalist and come up with impossibly long name just to get a unique internet URL
(ii) No guitar solos are used in the making of the album – hey why not sometimes dispense with 4/4 and traditional song structures too.
(iii) A single, some national airplay (thanks Steve Lamacq), international airplay (USA, most of Europe – still working on Australia) - thanks to all those stations out there.
(iv) Sony Pictures want $5000 to licence a sample from their film The Fisher King but won't provide Jeff Bridges' personal number. Sod the snotty legal executives and their non-disclosure agreements.
(v) So fuck that we'll make our own, and call Phil Davis (Quadrophenia and shed loads more besides) to tell us he's "only the fucking devil sweet heart"
(vi) Phil calls wrong person back and scares the shit out of someone by telling them he's the devil in a scary voice before putting the phone down.
(vii) Let's cover a Blondie classic in our own way and release a single and video for it
(viii) Tommy Kessler (Blondie guitarist) LOVES IT !!
(ix) Number 2 in the Festive '79 Poll of the year beating Sex Pistols, Clash, Stranglers and more besides. – Branny is still a hard to shift bastard.
(x) Convince Red Helmet from the legendary Punishment of Luxury to join our ship of fools.
View Profile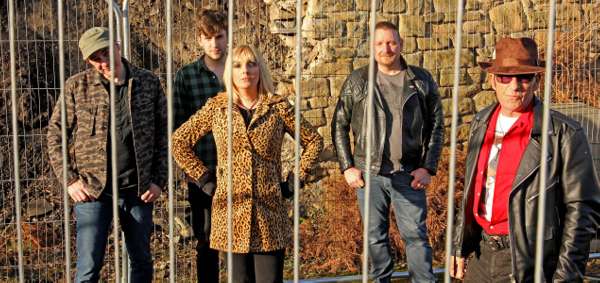 Acoustasonic