What We've All Been Waiting For - Album Review by Louder Than War - Ged Babey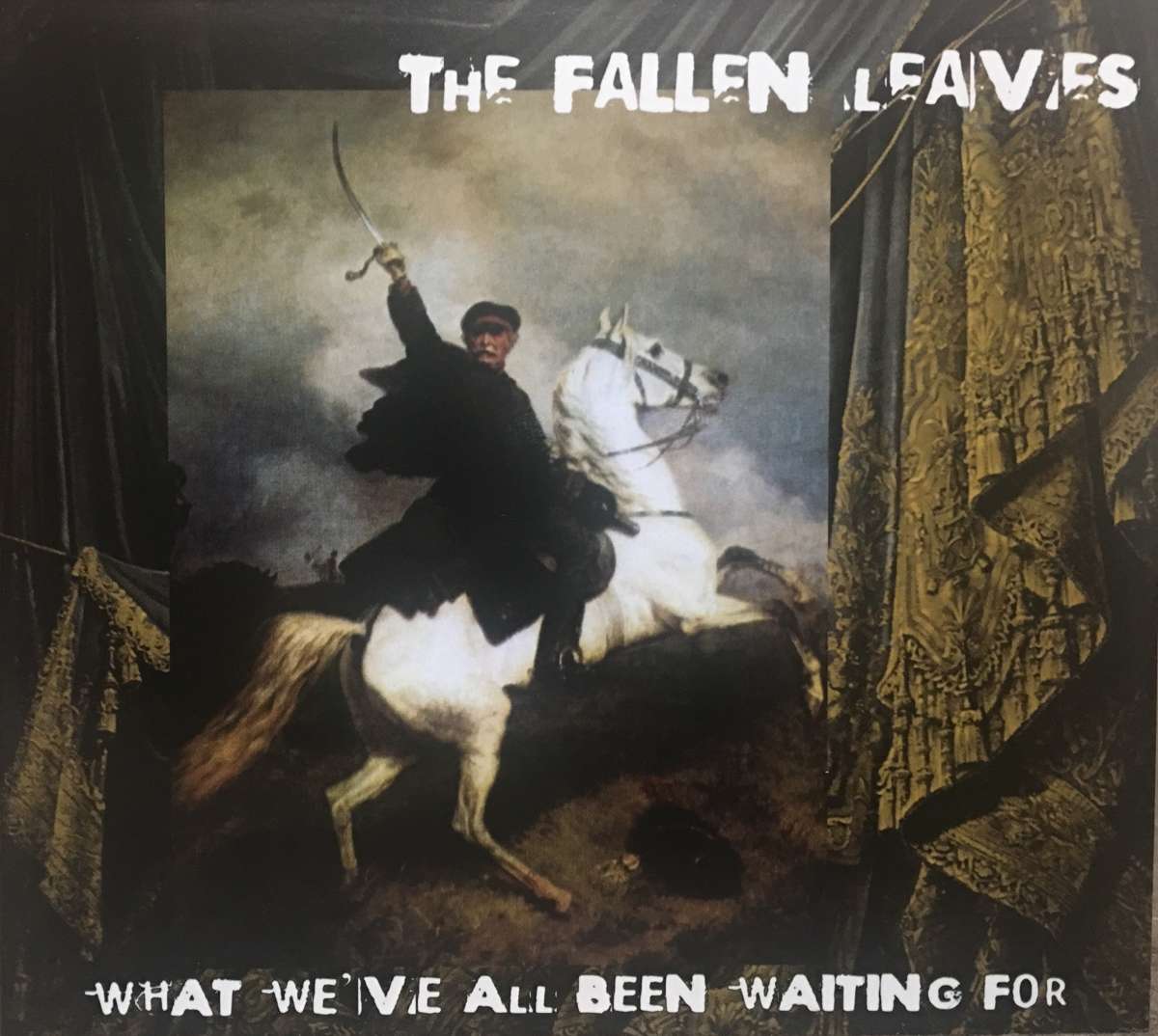 Album four from the Richmond garage-mod mainstays. Purveyors of refined Punk Rock For Gentlemen the Fallen Leaves release their fourth long-player ….. The Fallen Leaves keep it simple. Simple Music for Complex People. As their Manifesto says on their website
No jeans. No t-shirts. No cover-versions. The Fallen Leaves believe in the DIY Punk ethos. Song, Sound and Performance are all. Recordings are live, minimal overdubs. The Fallen Leaves ask you to remember …… Simple and easy are not the same thing.
I will follow there lead.
If you have the first three albums, then you will probably buy this one. You won't be disappointed. It's more of the same, only different songs with a few new, subtle twists and differences. This is a band of older gentlemen who hark back to an era when pop music was straight-forward. Songs about thewhat we've all fairer sex. Guitar-sounds which cut through the air like a knife through butter. Crooning, choruses and music to dance to. Yet – at the same time there is a depth to (some of) the songs; I'm A Man and the Good Man are existential pleas about externalized crises.
Guitarist Rob Symmons played on the first two classic Subway Sect singles and when I described him in a review once as 'the John Le Mesurier of Punk', the next time I saw him he was wearing a badge with the words printed thereon.
This is the only album released this year which mentions and quotes from Nietzsche, Camus and Aleister Crowley, and at the same time has musical nods and steals from New Rose, Walk Don't Run and the Velvets 'Guess I'm Falling In Love'. For that alone it's a work of some kind of genius.
On the inside sleeve of their releases the band always include an obscure, profound quotation by a famous thinker or writer. Something to make you think, about life, existence, how we treat our fellow man. And on the other side of the page it says; 'That's right' say the Fallen Leaves.
It always make me smile. And it sums them up in a way. They don't deal in original thought but they agree with all the great utterances ever said. And you could say the same of their music. It's all been done before. But very rarely is it done with such style, grace and elan, Such imperfect perfection, such herculean effortlessness, such disciplined abandon, such innocent knowingness and a quivering stiff upper lip.
The Fallen Leaves are old-fashioned gentlemen. 'We are not a computer band' explained Rob Symmons to me when I asked after a sound cloud or stream of a track from the album. To him a cloud is something in the sky and a stream somewhere you picnic besides in 2017, the year which will be looked back upon as the year the planet went insane, the Fallen Leaves only comment was a detached. wry 'It's a Funny World'.
I did some scientific calculations with an I-pod, the 'Leaves back catalogue, a paper and pen on my daily commute, (giving each song a point out of 3 for excellence) and the result was: this is the second best of the Fallen Leaves albums thus far, excluding the 'Punk Rock For Gentlemen' compilation which is, indeed, the canines crown jewels.