That's Right - Album Review by Den Browne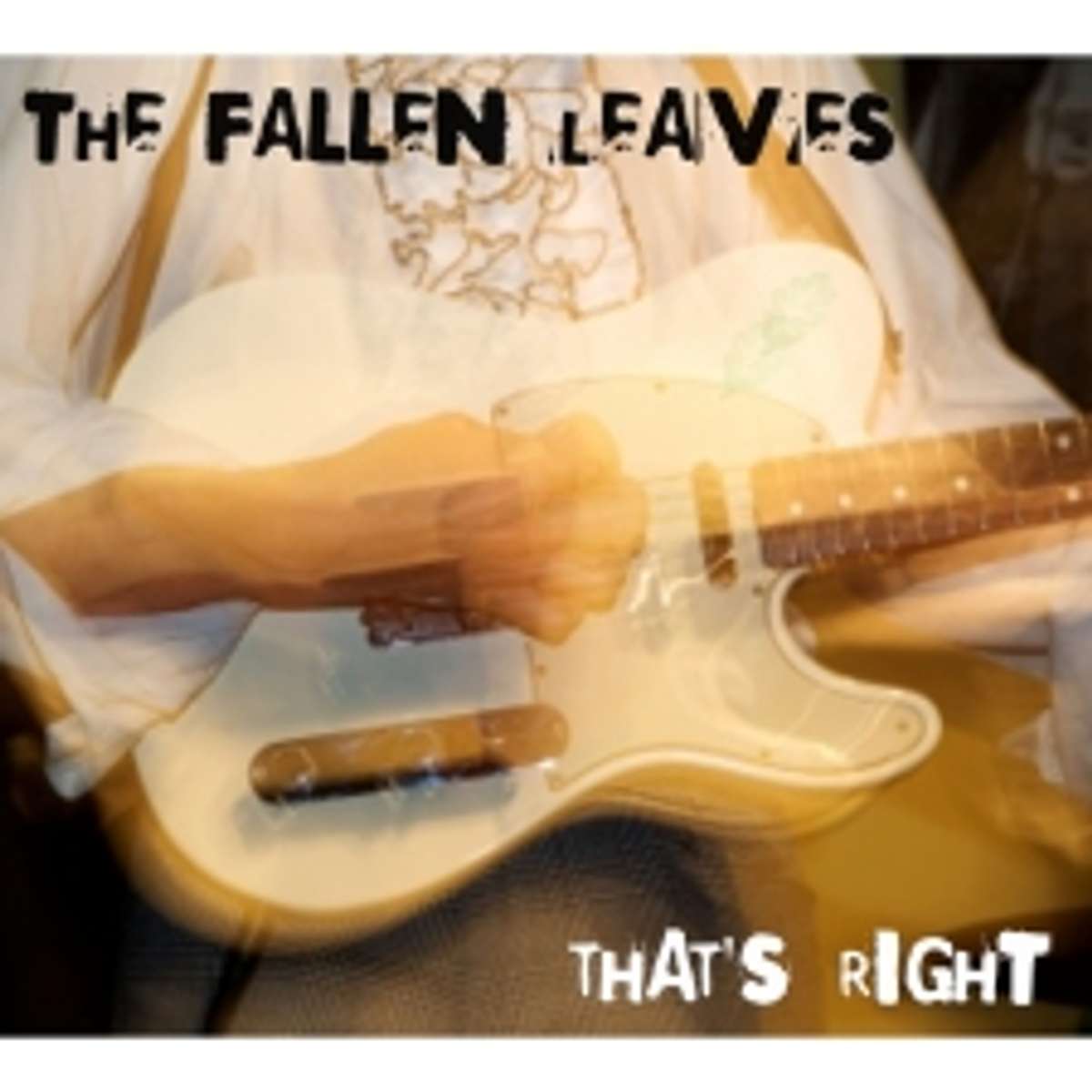 The opening guitar riff - a cheeky little quote from the Who's 'Anyway, anyhow, anywhere' - sets the tone for the latest Fallen Leaves album. If you want half-an-hour of expertly crafted riffs & jangles, backed by a tight, pounding rhythm section, check this out. Its a generally fast & urgent ride, driven hard by Rob Symmons' wondrous guitar playing. The album abounds with sharp & clever arrangements & riffs, showing that yer trad beat group can still master a variety of sounds & textures. There's a nice interplay between lead & backing vocals too - and maybe a few more subtle Who references (an occasional Daltrey-style stammer, for example). I'm sure I detect a few 'Happy Jack' style 'la-la-la's' on 'Is She Somewhere'. Really, anything here could find a place on something like 'Nuggets' - but with its own distinctly British feel. No fake American accents for these guys.
The Fallen Leaves are as West London as Shepherds Bush Market or a traffic jam in Wandsworth, & their sound is based on the kind of mid-60's punchy, economical garage-type rock that ruled the area then, through groups like the Who & Small Faces - as well as people like the Action, Downliners Sect, the Creation, Yardbirds, & Garry Farr & the T-bones. Their ideal gig would probably be at somewhere like the Toby Jug in Tolworth on a hot summer night in 1966. 'Vendetta' cunningly references that year's Batman theme (as covered by the Who, naturally). 'The International Brigade' (as referenced in the back-cover artwork) gives deserved respect to the guys who were on the right side in the Spanish Civil War, & boasts a fine guitar fade-out.
The sound's clear & sharp, without any fuss or polish - very much like the Fallen Leaves live, in fact. I saw them several times last year *recognize a couple of these songs from the live sets - but most of the songs here are new to me.
'When you're gone' slows things down, to bring it all back home at the album. Sure, its on the short side - but no-one's wanting or expecting a double concept album or 20 minute solos from Fallen Leaves. Equally, there are any number of classic Beatles, Stones, Hendrix, Clash albums clocking in around the thirty minute mark.
Its very much a case of what you see with the Leaves, and this album does indeed do exactly what it says on the tin - a cool, consistent blast of garage-flavored rock, lovingly & economically rendered. Once again, the Fallen Leaves show they deserve their place in the great history of the West London music scene.
And, do I get a prize? - This is a rare Fallen Leaves review that doesn't mention Subway Sect - til now, that is...