Punk Rock For Gentlemen - CD Album Review by Vive Le Rock - Kris Needs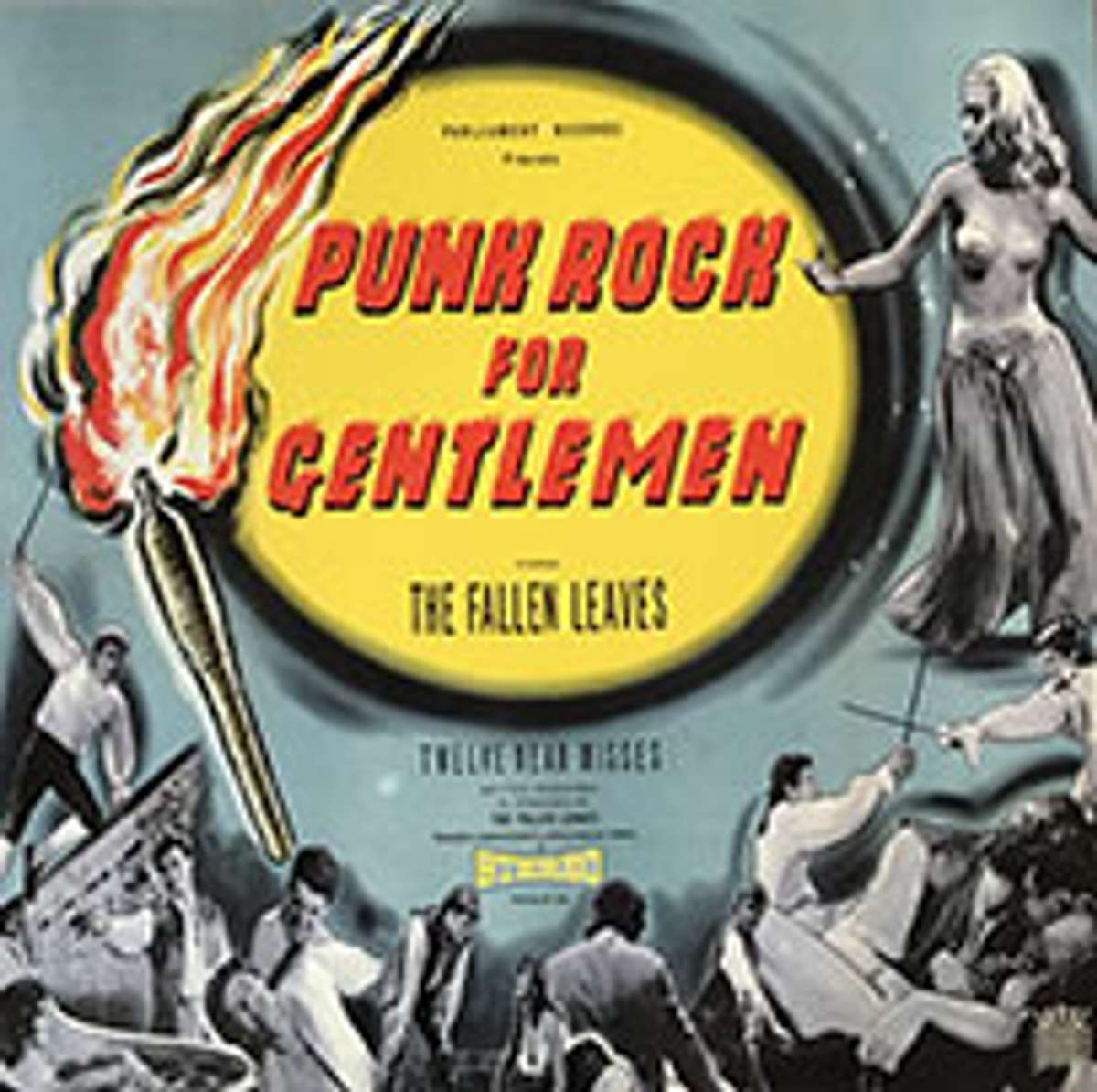 The Fallen Leaves came together in 2004 as a joint mission between original Subway Sect guitarist Rob Symmons and singer Rob Green, from Bernie Rhodes's Club Left and Vic Godard collaborations. Reverend Rob Green is on vocals, Sir Robert Symmons is on Sniper guitar, Majestic Mathew Karas plays 'bohemian' bass and Brett Buddy Ascott is on the 'dangerous' drums.
Originally released on their own label 'Parliament' on vinyl in 2016 (since followed by last year's 'What We've All Been Waiting For'), it's twelve tracks cherry-pick from the band's first three albums; 'It's Too Late Now' (2008), 'That's Right' (2009) and 'If Only We'd Known' (2013).
The combination of Green's fluidly animated vocals and Symmons's potent guitar assaults combust beautifully on searing blasts such as the racey 'Girl In A Trance', mysterious twang of 'Shining' and surging 'The International Brigade' highlighting Symmons's supernatural weaving together surf and mod guitar styles, bolstered by 'Happy Jack'-era Who-like 'la la las'.
Their sound blends punk with mod and garage rock and the band confess they aim to sound like a cross between The Who and Ramones. It's 1-2-3-4 simplistic dance rock with sharp, melodic pop tunes.
If you've not encountered this highly-refreshing band yet, this is a good place to start.
8/10