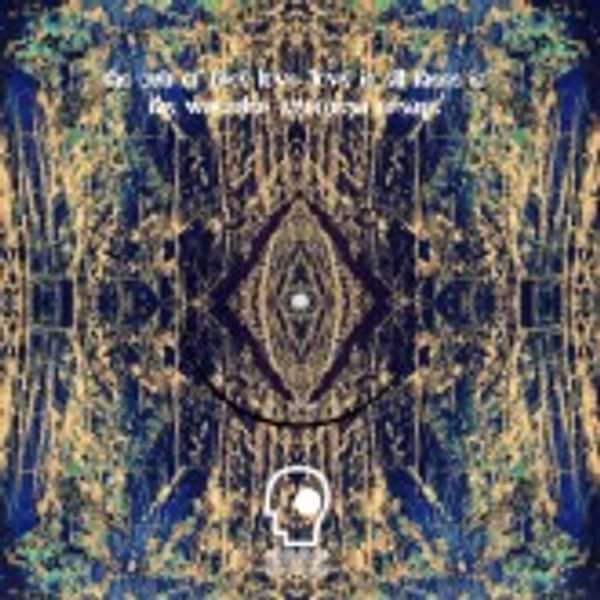 THE CULT OF FREE LOVE / THE WRESTLER (10" Vinyl)
Love Is All There Is / European Orange
DD39 THE CULT OF FREE LOVE / THE WRESTLER split / double A side 10" single (Pressing of 500 vinyl only)
Next up on Deep Distance following same day sell outs of the label's other releases so far this year comes a total killer 10". Already tearing it up online via bandcamp and bloggers and attaining huge local radio interest, the mighty "love is all there is" by THE CULT OF FREE LOVE. A mighty sitar / synth / drone collision which acts perfectly as their debut outing on wax right here. A killer piece (and of particular interest to fans of the great Okko "Sitar and Electronics" LP on BASF from 1971).
Little is known about this mysterious, musical collective other than their "mystical landscape of North Wales" background. It is understood that although this isn't their first venture into the murky, shallow waters of the music industry, it represents a first time outing as TCOFL, and who knows, where some talk of them actually being a living, breathing cult it may prove foolish to doubt them….
The reverse sees another debut outing, this time in the shape of THE WRESTLER's fabulous "European Orange" . Written and recorded -as equally enigmatically as the flip; as background info goes- by Christine Leeds in a long discarded "self built studio deep in rural Sussex, for a cancelled European business expo and long shelved". However with the keen Deep Distance ear for the delicious motorik kraut groove and it's love of all things repetition we decided we couldn't sit by and let this nugget just fester. Another killer track which although different in feel to the reverse side- works just perfect round these parts…
Released as 500 pressing 10" single in beautiful psych sleeve. Destined to sell out quick. Released August 2015.
The first pressing of this 10" made the vinyl bestseller lists in the indie shop charts and sold out in its first week.