New album 'Powys 1999' out now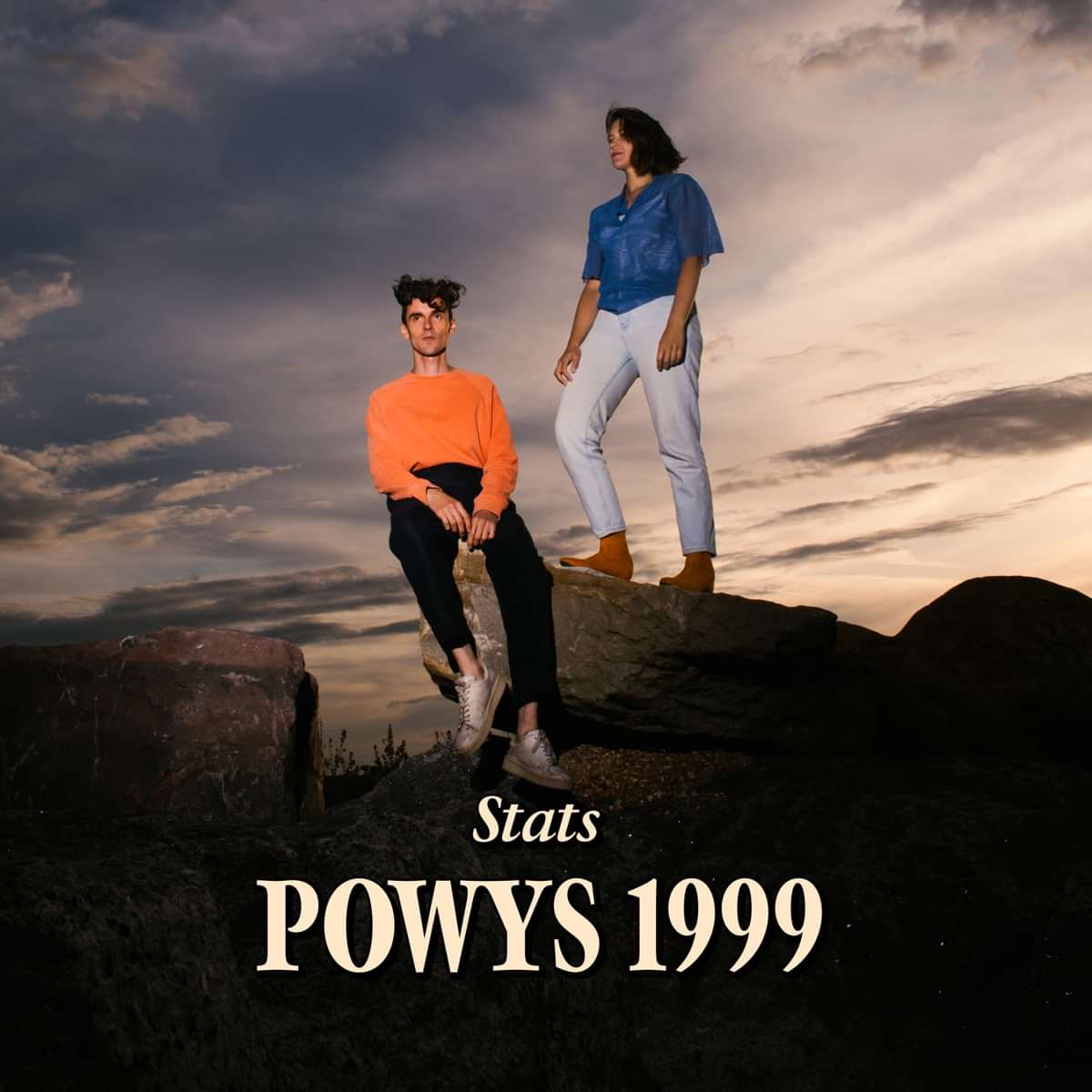 London band Stats have released their new album Powys 1999 via Memphis Industries. You can hear the new record here
While the band's critically acclaimed debut album Other People's Lives - loved by everyone from Elton John to Phoebe Waller-Bridge - was recorded in a two-day burst, capitalising on a gap in front man Ed Seed's busy schedule touring with Dua Lipa, Powys 1999 is different. The band decamped to a residential studio in Wales near where Seed grew up in Powys.
The area is known for "farming, forestry, tourism, and a low-key but significant military presence," but it was also Seed's parents' generation of incomers and their motivations that fascinated him. His mum and dad moved from Manchester in the 70s. "People came to take their drugs in peace, to retire, to live in harmony with nature or shoot bits of it, to raise children or chickens, to ride motorbikes at incredible speed or to rave in the forest, build a commune, prepare for the apocalypse or open a restaurant - you name it".
There's a dense narrative to the record that explores personal upbringing - and the potential untrustworthy memories that come with such reflection - along with the industrial, financial and political landscape of the countryside.
"Growing up I felt like I didn't fit in or belong where I was born and raised. I'm sure a lot of people feel this way" explains Seed. "When it comes to the countryside we often talk about the natural - and by implication the unnatural - as if we are talking about the real, and by implication the fake. I felt somehow fake in Powys as a born incomer, un-local, neither Welsh nor English. But by looking at the landscape I started to realise the construction and extraction behind it, and the myth of its naturalness"
The new album is not an indulgent and saccharine plunge into childhood. "It's not nostalgic," Seed says. "It's about the past but also the future. Living another way doesn't seem so possible now for technological and financial reasons - and I was seeking inspiration from the people I knew who tried to do that." Plus, the narrative backdrop is just that: a backdrop. "It's got to be fun," says Seed. "It's got to bang".
About Stats
Stats is the brainchild of front man Ed Seed, who travelled the world as musician for both La Roux and Dua Lipa in recent years; these opportunities have influenced Seed as both performer and a gifted, unique songwriter. Stats has always been Seed's creative outlet, where he and his band are treading their own exciting path, ricocheting between 1970s art rock, 80s synth grooves and cosmic disco-pop.
Their debut album Other People's Lives was released last year via Memphis Industries, receiving high praise from the likes of Lauren Laverne at 6 Music, Sunday Times, The Line Of Best Fit, Classic Pop to name a few, whilst also landing in NME's 2019 albums of the year.