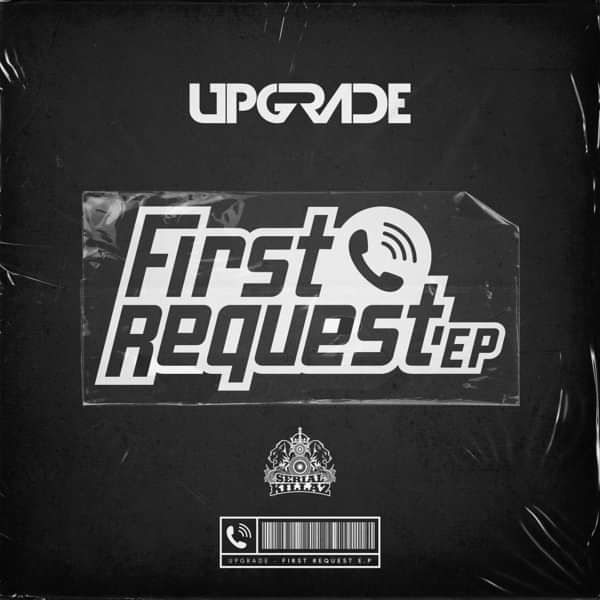 Upgrade - First Request EP
Upgrade's return to Serial Killaz is like a long lost friend coming back for one last bonkers session. Whatever this guy does simply oozes quality but not the glossy, hand buffed type you may be thinking, no way mate, not in a million years. Upgrade's production is simply a combination of a raw, no fucks given attitude and years of doing whatever he wants and quite simply - it works. One of the many reasons he's always welcome at our door.
'Base' has already had an exclusive via UKF and caused countless posts of upset regarding the spelling of everyone's favourite frequency. Simply put, if you like a double bass and a ton of heavy breakbeats to knock your block off - this one you. 'Function' harks back to Upgrade's jungle roots with a hard slap of trademark Serial Killaz. A tune no doubt made with the label in mind.
The EP title track 'First Request' changes direction, flips the script and does a 360 headspin. Muddy bass, hints of classic beats and some epic percussion makes this a go to intro tune. Listen carefully and you might even get a taste of some Bristol influence here.
Slicing up the end, Upgrade comes with 'Gangbeasts' alongside Newcastle donny Scudd. Engage the rebels, stick your head down, embrace the haze and get down to this. Darkside business.