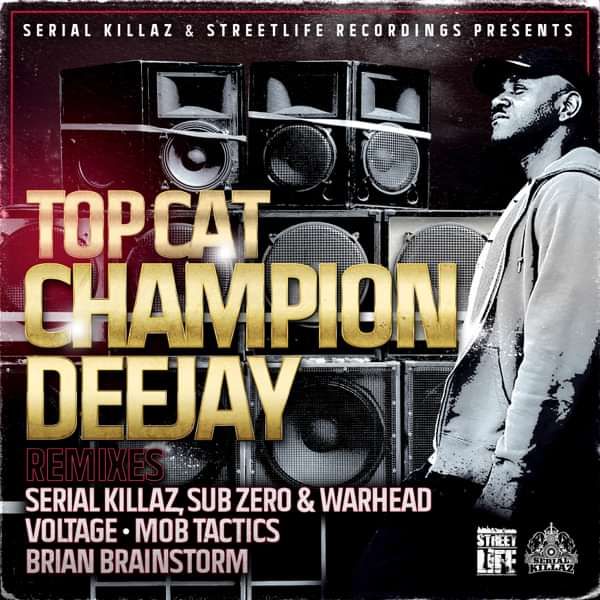 Top Cat - Champion DJ Remixes
Champion Deejay (Brian Brainstorm Remix)
Champion Deejay (Voltage Remix)
Champion Deejay (Mob Tactics Remix)
Champion Deejay (Serial Killaz, Sub Zero & Warhead Remix)
Serial Killaz, Sub Zero, Warhead, Voltage, Mob Tactics and Brian Brainstorm all come together on the 'Champion DJ' remix EP. If you're lucky enough to have experienced the original jungle version of this, you will no doubt be really chuffed with the quality of these new tunes.
Serial Killaz jump in with an all out authentic take of jungle meets reggae, full of lick shots, sweeping bass and percussion FX that drive the tune into another dimension. For extra bonus points Serial Killaz link up with Sub Zero & Warhead for a full on assault on the senses.
Voltage brings forth his mid 90's jump up influences with his version of the classic whilst Mob Tactics adds in an array of crashing breakbeats and low end to the party. Brian Brainstorm takes things into the future with his special remix featuring a ton of upfront jungle vibes promoting one hell of a good time.