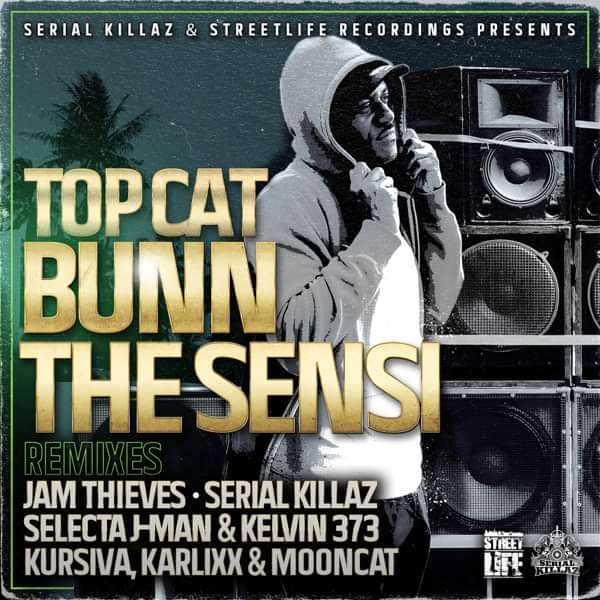 Top Cat - Bunn The Sensi Remixes EP
Bunn The Sensi (Jam Thieves Remix)
Bunn The Sensi (Serial Killaz Remix)
Bunn The Sensi (Kelvin 373 & Selecta J-man Remix)
Bunn The Sensi (Kursiva, Karlixx & Mooncat Remix)
Jam Thieves, Serial Killaz, Selecta J-Man & Kelvin 373, Kursiva, Karlixx & Mooncat bring forth some huge remixes for the 'Bunn The Sensi' EP, ensuring the Top Cat jungle torch burns brightly into the night.
It's no surprise that Jam Thieves bring their stripped back, hard as nails formula to the party complimented by plenty of organ keys and bubbling beats. Whilst the dons of the jungle scene Serial Killaz combine their years of knowledge to provide a top rated remix with plenty of subtle nods to the past which compliment Top Cat's vocal delivery perfectly.
Kelvin373 & Selecta J-Man bring forth an array of steel drums for an all out intro business before dropping into something that's bound to bring a smile to your face. Wrapping the EP up with Kursiva, Karlixx & Mooncat's remix which delivers plenty of new school jungle vibes!
Press by Dubplate Creative.