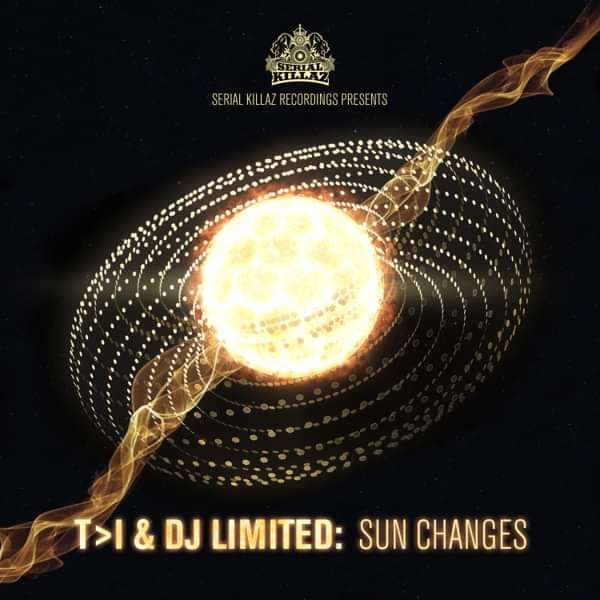 T.I. & DJ LIMITED: SUN CHANGES
T.I. & DJ Limited play swaps with two of their biggest tunes on the label.
Long time sparring partners TI and DJ Limited were both early signees to the Serial Killaz label and although their extraordinary talent has caught the ears of many a big label the boys have continued to work closely with the camp. Here they swap two of their biggest tunes with one another and add their own unique production styles and trademarks to bring you Sun Changes.
First up is TI's take on Limited's massive Sun track and whilst the original was a glorious sun-drenched reggae roller, TI deconstructs it in his own inimitable style, adding militant drums and the dirtiest of bass stabs to twist it into a glitchy mechanical fiend of a track!
Next up DJ Limited tackles TI's "Changes" by stripping back the original and injecting his own trademark swagger with snappy breaks and shuffling percussion to sculpt a ominous slice of brooding drum & bass ferocious enough to tek off any soundbwoy's head!
Up next: Lumia - Hide & Seek EP (KILLAZ091)