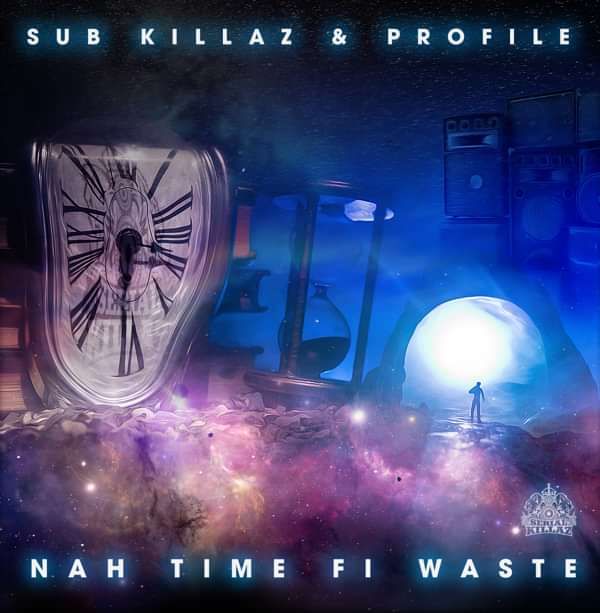 Sub Killaz & Profile
Sub Killaz & Profile are grinding hard in the studio, putting in plenty of all nighters and supporting the local 24 hour cornershop which can only mean good things for Serial Killaz and loyal fans of the label. This double A side release features two upfront bangers with a slice of dub vibes.
'Nah Time Fi Waste' gets straight out of the gate with reggae infused vocal hooks, perfect for the first sign of sunlight you might see this year. It's honky-tonk piano keys slide all over swing breaks which, if you're not careful, might give you a permanent neck ache. Just remember, where there is blame, there is most definitely NOT a claim. Nobody made you play this absolute banger 10,000 times.. OK?
Flip over the USB stick, encounter the age-old problem of it not fitting in the slot and plug it back in the way it originally was and you will find 'Selecta' and its playful yet gritty bass riff that chugs away at a decent pace, developing as it goes. Chuck in a handful of dub sirens, a couple of rewind FX and some delightful pads and you have another certified jungle slammer
Press: Dubplate Creative