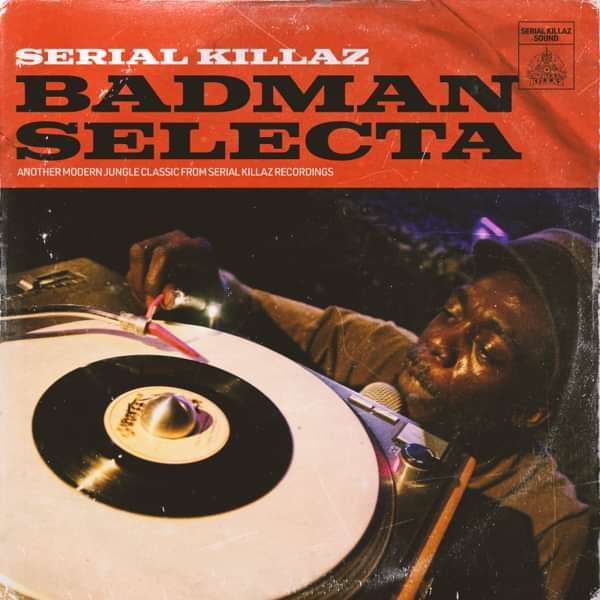 Serial KIllaz - Badman Selecta / Territory
We know what you're saying right now.. "We loved the one with MC Spyda but we want more" and you know what, we got you! Thankfully the time for brand new jungle riddims is now so if you're sitting on these tunes wondering what to do then you're already late off the mark. This double A side onslaught of top class material is strictly for those that know.
Top shelf business a run with 'Badman Selecta'. A tune so true to form everyone is already wishing it was pressed to acetate and one that every single jungle DJ should be representing from the off. Classic breaks, silky dub siren FX and everything else that forms the magic melting pot of jungle music not forgetting some wicked vocals in the mix. Foundation business.
Spraying a fine red line inna dance, marking 'Territory' by the only way we know how; clash style. Head to head DJ sets really should be making a comeback anytime now, tune for tune selection.. You know the drill! Full of history, tons of MC one shots and a low end so full of attitude it will make you chug a Red Stripe, screw up your face and flash a lighter for as long as the gas lasts.
Much more to come in 2021, watch the ride.
Press Release: Dubplate Creative