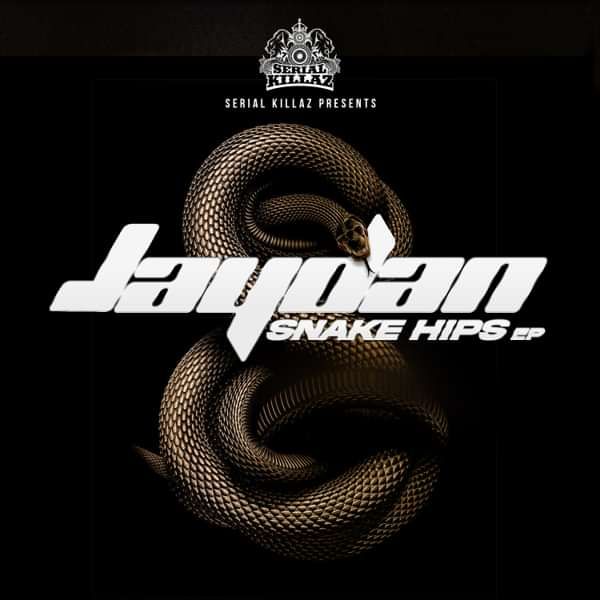 Jaydan - Snake Hips EP
Jaydan's back on Serial Killaz and it's no doubt been a long time coming considering the 'War Clash' EP was released way back in 2018. Strap in as the 'Snake Hips' EP is taking no prisoners with an abundance of fire for your ear.
You have heard the sublime intro pads of 'Snake Hips' creeping into DJs mixes throughout the last year which evidently follow with cheeky arpeggiated low end licks to knock your block off. Jaydan sneaks in some tribal breaks along the way, adding some extra bump and grind flex to the dance. 'Rastaman' ops for mid 90's influenced sub shaking bass and tearing midrange from 2000 odd. It's a crafty combination that has a real smokers vibe to it, chilled yet somewhat dastardly.
A certified Jaydan classic in the form of 'All That Remains' will be firmly lodged in your virtual crates for some time to come. It's a perfect blend of everything you could want from an upfront drum and bass banger and has this talented producer's signature sound stamped all over it. Don't even get us started on how crisp those drums sound! 'Vibrations' and gun fingers go hand in hand, just you wait. Smoothed out pads on the intro flex cause nothing but a false sense of security. You have been warned.
Pure fire from all parts of the studio and a welcome return to the label.
Press Release: Dubplate Creative