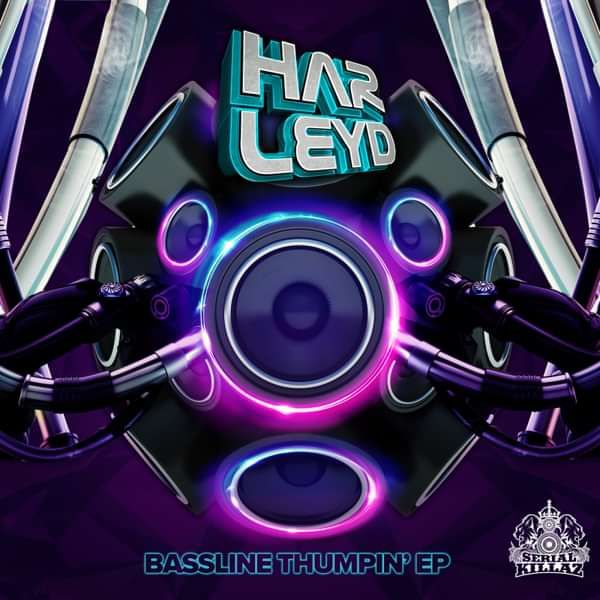 Harley D - Bassline Thumpin' EP
Harley D brings a lethal concoction of gnarly drums and bass to the Serial Killaz label for his debut Bassline Thumpin' EP. Everyone loves a low end rumbler right? This 6 tracker has enough of it to shake a fridge of Red Stripe to the floor.
The title track certainly delivers it's promise of knocking you to the floor after the first 32 bars, aggressively pumping out single note stabs accompanied by cheeky MC vocal licks. 'Relaxation' really isn't that relaxing at all, instead it causes all manner of robotic dance moves even if you're sitting in a quarantine pen with a bloody mask on.
'Badboy' brings some authentic Serial Killaz flavour to the mix, chucking in a load of off-key bass that sounds like it's been driven through an elephant's trunk. 'Visuals' is a bit of a mind screwer with vintage broadcasting vocals that would fit perfectly with a trippy lazer show although if you're short of one right now just stick on a £10 SoundLab strobe and stare at it for 6 hours.
'Distress Signal' and 'Dancehall Killaz' feature more of the same grot, if fact this whole EP could do with a good wash at 90 degrees although sticking your USB stick in hot water probably isn't a good idea.
"Feel it in your chest that's the bassline thumping".