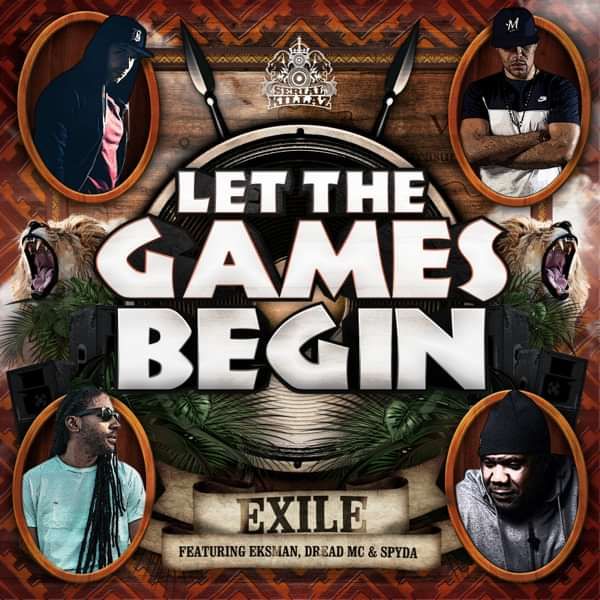 Exile - Let The Games Begin EP
Salvation (feat. MC Spyda)
Eliminate (feat. Dread MC)
Blue Print Stamp (feat. Eksman)
Hot from previous Serial Killaz success with his New Skool projects alongside Mark XTC, Exile comes with a solo EP, bringing along a ton of hot vocalists from the drum and bass scene in the process. 'Let The Games Begin' includes Spyda, Eksman and Dread MC proving that if Exile wants to bring the heat, he's going to do it at melting point.
The title track sets the pace from the off with a ruff and ready lead snare that splashes through the track maintaining it's hard nosed approach. Combine that with a tuff ol' bassline and it's round one... fighting time or as Exile likes to put it "Let The Games Begin".
The midas touch of drum and bass AKA MC Spyda drops his liquid gold vocals all over 'Salvation'. This one follows suit to everything he's put his talents to recently, adding a certain touch of Serial Killaz spice to the mixing pot. Put simply, this one rolling!
Gloucester's very own Dread MC hits the light switch with 'Eliminate', taking on the guise of a cyborg which is nothing but fitting to Exile's dark and mysterious low end. Stick on a haze machine, lay low and activate your guard.
Original junglist Eksman squeezes in more Serial Killaz ethos into 'Blue Print Stamp' which will no doubt be one of the upfront anthems for 2020 with it's crushing breakbeats and lyrical warfare from one the scenes veterans.
Licking off the end of the EP, Exile slaps in 'Religion of Funk'. A dub that's keen kicking about on the live stream scene for a little while now and certainly rings familiar. It's mid 90's influence is certainly clear from the drop and will no doubt be a lead into the next big release from one of the UK's most promising producers.