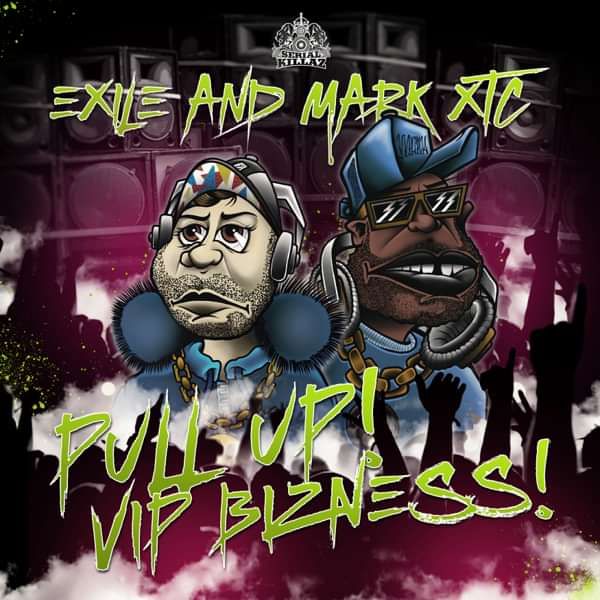 Exile & Mark XTC - Pull Up! VIP Bizness! EP
We don't need to bang on too much about how successful the original mixes of 'Take Me Away' and 'New Dawn' were for Exile and Mark XTC. They were obviously very pleased with the reaction though, so much so that the talented duo went back into the studio and crafted VIP mixes plus a brand new tune called 'Pull Up'. What a treat!
The EP title track 'Pull Up' was doing the rounds in almost every DJs set on the planet just before the dreaded month of March. It's tight yet simplistic style combines effortlessly with filtered out Amen breaks and single note bass stabs that do a great job of shaking whatever is in a 10 mile radius.
Without chucking the anthem status around too much, the original 'Take Me Away' was no doubt one of the big tunes of 2019 and the VIP simply adds a ton of variety to the mix whilst maintaining the character of the original. You're going to love the pitch shifted vocals on this. 'New Dawn' also gets a cheeky update, retaining a lot of original elements including the singalong bass riff. One thing is for sure though, this VIP provides a ton of attitude and darkness. A tune that can be taken one of two ways really. You're either going to look to the floor and shuffle your socks off or stand at the back, disappearing into the shadows. Whatever you choose, this one's a stinker..