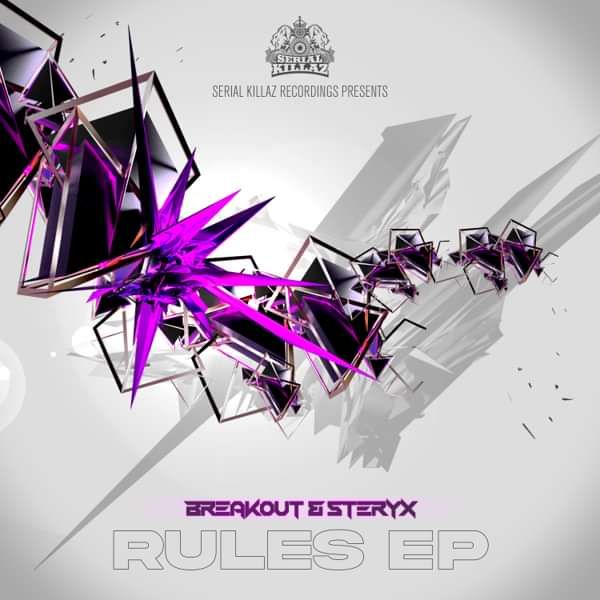 Breakout & Steryx - Rules EP
Breakout & Steryx make their debut on Serial Killaz, alongside long time friend of the label, Jay Jay
Breakout & Steryx make their debut on Serial Killaz, alongside long time friend of the label, Jay Jay, with four tracks of no nonsense jump up aimed firmly at the dancefloors.
Opener 'Rules' is a moody hardstepper that has been murking up raves for the past few months now with its haunting strings, tough drums and brooding bass line culminating in a track that is ready to lick up a dance in an instant.
'Listen' is another tune that you might have found yourself shockin' out to recently due to its numerous plays on the radio and at festivals and its instantly recognisable melodic bass riff. Whilst 'Torture' is a hard hitting slice of dancefloor d&b with its aggressive kick and snare and pounding bass stabs hammering out a relentless but infectious d&b workout.
Rounding up the release we have 'Mystic', a collaborative project with rising star Jay Jay. This cheeky little bubbler keeps up the overall pace and flavour of the EP and will no doubt be getting rewound at your local rave by the time you read this. So drop it, pull it up and run it again!