Turno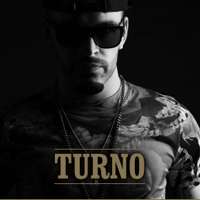 DJ & Producer, Turno, is not for the faint hearted. Known for his quick mixing high energy sets. You're in for a real workout! His sound is described as catchy, bouncy basslines with frequent edits to keep the listener engaged.
Since the release of 'Dreams'/'Eagle Claw' on Class A Records in May 2011, a lot of heads starting turning and a number of labels started to take notice. With Grooverider selecting "Yellow Night" as his Rewind Track Of The Week back in August 2011, things just kept getting better and better.
December 2011 saw Turno team up with good friend and producer, "Dominator" This led to their 1st release on Subway Soundz. The track entitled 'Gangs' was supported all across the scene and it was clear this would be the beginning of a dangerous partnership. Still regularly in the studio together, these two are lining up the dancefloor ammo, so expect more bombs to drop very soon.
2012 was the birth of Turno Tours, filmed and edited by good friend "Don" CEO of the up n coming media specialist "Limelight T.V".
This saw a camera journey from start to finish of the events leading up to a rave, an insight into the scene of underground DnB. From Germany to Belgium, Bristol to Birmingham, and most recently teaming up with the legendary "Random Concept" to film their event in November 2012, things are growing rapidly for this Duo. Expect even bigger Tours happening in 2013 and beyond!!
December 2012 saw Turno's first E.P release on Higherstakes Recs, named 'Wildcard' EP. It consisted of six tracks. This was a chance to expand his productions skills and sink his teeth into something that would showcase his current sound.
2013 and Turno had set himself new aims. and Low Down Deep was priority. After sending a track to "Logan D" he was asked to produce an E.P for the label. After a couple of months in the studio, Four tracks emerged which were right for the label. This was released in June 2013!
Turno joined forces with the award winning Stormin MC and this saw the birth of 'Bilson Skank'. This was widely supported and came out on Easy Records in 2013. It managed to reach No.35 in the iTunes Electric chart which was an amazing achievement. Watch out for many more collaborations from this pair in the future, where this time they will be join for the No.1 spot!
Turno has forthcoming releases on Logan D's Low Down Deep/Subway Sounds, Majistrate's Sweet Tooth DJ Sly's Higherstakes as well as Cityflow & many more. There is support from a number of high profile DJs including Nicky Blackmarket, Mickey Finn, Jumping Jack Frost, Darren Jay, Bryan G, Randall, Ruffstuff, Crissy Criss, Hazard ,Sly, Majistrate, Subzero, Logan D, Heist, Guv to name a few.