New Release: The Force - 200 Years EP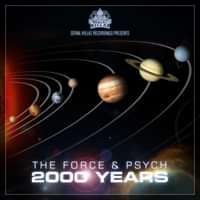 The Force, a name well known in the land of jump up drum and bass in the early 2000's and if you know your music from back then, you will no doubt remember some of the smashers he put out via Micky Finn & Aphrodite's Urban Takeover label. This wasn't all though as plenty of wicked tunes have been released across a number of labels consistently over the years. Serial Killaz have the scoop with a brand new EP from this talented producer so it's about to go off once again.. Watch your bass bins!
'Run England' comes correct with bright horn stabs, snappy percussion and dub sirens whilst slapping you round the face with a ton of bass. Serial Killaz vibes a run with this one! Psych joins the production party for a nasty, sublow number called '2000 years' which has all of the flair from the turn of the millennium you would expect. It's a countless roller, bound only by its frantic BPM and short breakdowns.
'Rockin & Shockin' continues the EP's tradition with a mixture of reggae vocal stabs and early drum & bass influences. Straight out of '96 with off key bass keys, wicked pitched up snare shots and oh of course.. a lovely classic hardcore breakbeat to boot. FIRE. The Force & Psych link up for the final cut with 'Out There' which will no doubt please fans of proper no nonsense jump up. If you don't get a nose bleed listening to this, either the sound system isn't loud enough or you're not chewing your gums hard enough.
Press Release: Dubplate Creative