New Release: Sub Killaz - Out for Blood EP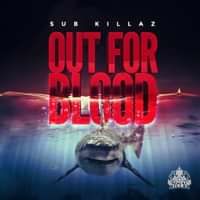 Download or Steam: http://www.higheq.net/splash/KILLAZ079DIG/
Sub Killaz have worked so hard in the studio as of late that they are really out for blood and by that, we don't mean a rack of AK47's and a box of C4, oh no. It's obviously the blood of other producers who claim to make authentic jump up but really only slap an awful amount of high pitched nonsense together. We don't send indirects here at Serial Killaz, only death threats by first class delivery. Who's got mail?
Title track 'Out for Blood' takes place somewhere around 2005 with extra beef and more rolling eyes in the back of your head than you can shake a soggy stick at. It's like a nostalgia trip for anyone championing jump up back then and no doubt, a vibe Sub Killaz have been representing for a long time. 'Bad Ass MF' ticks along at a rapid pace, its infectious drum programming and wobbly low end catapults you on a sonic trip, providing enough power till the very very end of days.
Pause for a second as 'In The Night' slaps in a false sense of security with its dreamy pads and all kinds of sonic delight. We won't mention the sample here but when you hear it, oh gosh... What a treat. Head knocking bass and then some. Licking off heads with the final installment of the EP by way of 'Tryhard' which is something Sub Killaz and Serial Killaz (bit of a tongue twister!) have no issues at all with. Effortless beats and bass for your ear and if you love REAL jump up and not the nonsense trend of 2020, get your bloody ears around this.
Press Release: Dubplate Creative