LionDub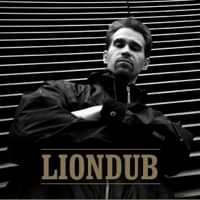 An authentic product of Brooklyn, LionDub's mindset was formed at the crossroads of international bass music originating from New York City, Jamaica and the UK. Inspired by the global rhythm culture emanating from the streets beneath him, he has spent over 23 years becoming a true disciple and messenger of these musical vibrations.
Liondub has toured Europe extensively, including radio sets on Kiss 100, Kool FM and Origin UK. He has hit Europe's largest festivals and events including Playaz at  Fabric, Sub Dub in Leeds, Boomtown, Innovation, Jungle Fever and Outlook Festival in Croatia.
In New York, Liondub is constantly busy staying fresh via residencies at upscale established venues like The Box, Double 7, Bar Nana, Miss Lilys, Thombar, James Hotel, The DL, Trump Soho and Studio XXI. He was a founding member and first DJ of the now infamous Everyday people brunch party alongside celebrity host Chef Roble and DJ Moma, while keeping regular radio slots on Koollondon.com and Radiolily.com.
Liondub was selected to be the first international Radio presenter for the legendary London based Kool FM, and his shows have been lauded as top new additions to London's fabled pirate airwaves by DJ's like Bryan G, DJ Hype and Uncle Dugs. Always armed with an arsenal of upfront jungle dnb, dubstep & reggae dubplates, Liondub's explosive sets have stormed stages shared by a lengthy list of luminaries including Sly & Robbie, Steel Pulse, Black Uhuru, Sister Nancy, Sizzla, Capleton, Morgan Heritage, Damian Marley, Afrika Baambaata, The Fugees, DJ Krush, DJ Hype, Andy C, Goldie, Hazard, Loefah, Pinch, and many more.
2010-12 has seen Liondub remixing official tracks for Johnny Osbourne, Elephant Man, TopCat, Blackout JA, Tenor Fly and Brother Culture with radio and club support across the globe. In 2013 Liondub was signed by DJ Hype to the legendary Playaz recordings with his track "Lift It Up" being released on The Flavours 6 EP and 2014 sees Liondub signed to Bryan G's Philly Blunt imprint with a track produced in conjunction with PA featuring vocals from Rubi Dan.
Liondub has also recently remixed tracks featuring Midnite, Pressure, Gardna, Parly B, Stevie Hyper D, Dj Monk, Lenny Dee Ice, and Max RubADub for labels like Propa Talent, Dance Concept, KLP Records, Asbo Audio and I Grade Records. He has upcoming 2014 releases on Digital Terror Records and On Point Music, as well as an incredible multi genre project featuring Jahdan and Metric Man to be released on his own LionDub International imprint, the home of a string of successes alongside jungle legend Marcus Visionary.
Liondub's Interatonal label group has been sending massive waves of low frequencies, reaching an early height with "The General", featuring Jahdan Blakkamoore, one of the top rated dubstep tracks of 2009 and "Flying Dubs" which garnered support from Annie Nightingale, Rusko, Toddla T and Mistajam to name a few.
Additionally, Liondub partnered with Stephen 'Di Genius' McGregor of Big Ship Label fame and also Chimney Records out of Kingston Jamaica to launch a series of remix projects featuring superstar reggae artists like Chino, Stephen & Freddie McGregor, Marcia Griffiths, Konshens, Tarrus Riley, Mavado, Christopher Martin, Morgan Heritage, and more.
The Liondub45 imprint, co-founded in 2009 with legendary producer Victor Axelrod, AKA Ticklah, has since its inception released a catalog of collectible 7"s focusing on deep, vintage dub and scorching Roots Reggae showcasing a venerable collection of original foundation vocalists and young rising stars including Sugar Minott, Judah Eskender, Courtney John, Sluggy Ranks and Rob Symeonn.
In 2014, Liondub launched his new Street Series sub-label, which features releases from artists and genres previously unheard of on the imprint. With ongoing support from massive selectors like DJ Hype, Shy FX, Annie Nightingale, Fabio, Rusko, Chrissy Chris and MJ Cole, and current studio projects with a slew of high profile artists, 2014 looks to be a year of exceptional promise for this well established DJ and his revered international imprints.
Whether behind the decks as a DJ, behind the boards as a producer/engineer or behind the scenes as a label executive and event producer, it is Liondub's ability to flow between these kindred musical worlds that distinguishes his creative vision and defines his professional ethos. Considered by many to be one of the hardest working dj's worldwide, boasting an incredible 240 live performances in 2012, Liondub's wide angle view of Dub history balances the warm soul and raw spontaneity of a Kingston Dancehall sound system with the exacting precision of a London Drum and Bass technician: always future facing and simultaneously grounded in the roots and culture of the music.